May, 2015

Modern design doesn't stop here

Today, the brand identity that Neumeister created for Skånetrafiken is moving forward with the first bus shelter of its kind. Developed by Neumeister together with Kilo Design, the module comes in eight different sizes. Each has been designed to be welcoming, safe, easy to maintain – and with a sedum covered roof – beneficial to the environment, too.
April, 2015

Re-Discovering Tradition

Through the years, Barone Ricasoli from Wineworld has developed a loyal following. Neumeister created graphics with maps that include Brolio castle in Tuscany and nearby vineyards, the brand is now ready to take a younger target audience on a journey where the wine is produced.
April, 2015

A journey to remember and savor

Now Mariestads Bryggeri have created something that truly reflects their handcrafted tradition. Inspired by a boat ride along the Göta canal, Mariestads Kanalporter and Ekfatslagrad Imperial are limited-edition craft beers that are available in hand-labeled, waxed and numbered bottles designed by Neumeister.
March, 2015

A new shot of rum

Seizing market share by introducing new products that overthrow the status quo is a trademark of Enjoy Wine & Spirits, thanks in part by original brand identities created by Neumeister. The Brand New Republique is the latest example.
March, 2015

Buzzing news for Skånetrafiken

Every day, commuters who travel by bus on Line 5 in Malmö, Sweden, board one of the most innovative public transportation vehicles found anywhere. The green, 25-meter long busses provide high comfort, low noise, and graphics created by Neumeister that are as streamlined as the vehicles themselves.
February, 2015

The latest wave from Brutal Brewing

A Ship Full of IPA is sailing into selected restaurants across Sweden by the bottle and on tap, or by order through Systembolaget. Neumeister designed graphics for this 5,8% ale.
February, 2015

Wind of change

Developing a strong, single brand identity from two large organizations is challenging on many levels. For newly formed MHI Vestas Offshore Wind, We incorporated the heritage of Mitsubishi Heavy Industries and Vestas, as well as the signature colors. The result is an identity that reflects the nature of the new brand's offshore wind turbine business.
February, 2015

An expanding Pistonhead menu

Now you'll be able to order two new members of the trailblazing Pistonhead brand in pubs and restaurants across the country: Kustom Lager and Full Amber.
January, 2015

Up. Down. All around.

The Sacred Amber is high in flavor, low in alcohol, and will soon be found in grocery stores around Sweden. Neumeister designed labels and packaging for this amber-tinted lager. It's the first edition of the Session Series from Brutal Brewing.
January, 2015

Läkerol Classic

Leading brands can't maintain their front-running status by resting on past successes. As the Nordics best-selling line of pastilles, Läkerol Classic has achieved an enviable level of brand loyalty. To appeal to existing customers and attract a new generation of consumers, Neumeister updated the Läkerol identity and package design. This look will also encompass new products and line extensions.
December, 2014

The critics agree

In test after test by members of the Swedish media, Goder Aftonglögg has made quite a splash. The mulled wine produced by Wineworld is being mentioned as a great-tasting, best-buy in print and online across the country. The name and label design created by Neumeister is receiving outstanding reviews as well.
December, 2014

Christmas by the cupful

Just in time to wake up the holidays, Johan & Nyström has added a pair of special Christmas offerings to their top-shelf line of exotic coffee blends. Neumeister has captured the spirit of the season with collages on the packages that complement the brand identity – and extend it to communicate the arrival of the new additions.
December, 2014

Piping hot packaging

Over the past 10 years, Johan & Nyström has become recognized as a pioneer in the specialty coffee revolution that has swept Scandinavia and the world. The creativity, passion and quality that the brand stands for has been captured in packages featuring colorful collages and descriptive texts created by Neumeister.
November, 2014

Have you herd?

Now Brutal Brewing and Texas Longhorn restaurants have made it easier to round up the amber lager they branded together. Texas State of Mind can now be ordered online and is available at Systembolaget throughout Sweden in bottles with labels that Neumeister designed.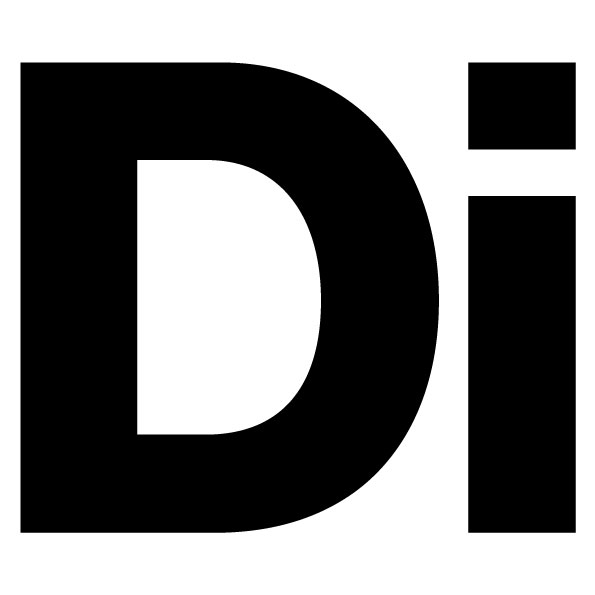 October, 2014

Faster than you can say Neumeister

Neumeister has been recognized as one of the fastest growing companies in Sweden, and we've been invited to celebrate at the Gazelle Gala. We couldn't have done this without our valued clients. So we'll be personally thanking every one for putting their trust in our hands.
October, 2014

Summer day pastille

This refreshing pastille is the perfect snack for a sunny summer day. Raspberry lemongrass has precisely the sweet and fruity flavor that the pink packaging suggest.
September, 2014

What's cooking?

Townhouse Nosh and Chow offer a variety of gastronomic experiences under one roof. For their graphic identity we use contrast were the old and rustic meet a highly modern expression. Their logotype is therefore based on nautical typography, along with graphic elements connected to the characteristics of Stockholm as a city surrounded by water.
September, 2014

Minting a fresh design for Läkerol

Läkerol's classic range of pastilles have been satisfying Scandinavian sweet tooth's for generations. But to keep up with changing tastes, introducing new flavors is a must. For Licorice Mint Neumeister added a fresh light blue to the palette of familiar, pocket-sized Läkerol boxes.
August, 2014

GoGreen

Lantmännen definitely knows beans about what's healthy for Swedish consumers. On packaging designed by Neumeister for the GoGreen line of driedbeans, the company's promise of quality control from "farm to fork" is highlighted in words and images to promote its position as a market leader.
July, 2014

Going further to discover a cancer cure

The journey towards a cure to cancer can follow many paths. And Peter Neumeister's participation in this year's "Ride of Hope" is a testament to this sentiment. Peter began his ride in Stockholm on June 28 before joining hundreds of other cyclists who are dedicated to put the finish line for cancer a little closer to becoming reality.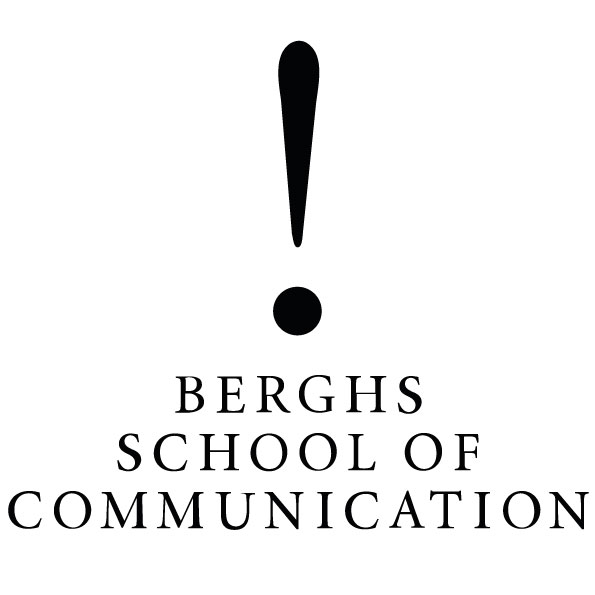 July, 2014

An A+ presentation

With a presentation on packaging design at Berghs entitled "How to make the innovation process for a brand", Peter Neumeister appeared as a guest lecturer before marketing managers, product managers and other business professionals. According to those in attendance, Peter graded out very well.
July, 2014

Flavor of the sea

Licorice seasalt is a clear favorite among licorice lovers. In this modern classic two great flavors come together to create a combination as elegant as their new design.
June, 2014

Mariestads

Some traditions change with the times. But since 1848, Mariestads has kept its heritage intact as one of Sweden's oldest breweries. To honor its iconic market position, Neumeister has designed a new outlook for the brand that pays tribute to the brand's beginning and celebrates the people of who have loved and brewed Mariestads from the beginning.
June, 2014

Fix it, don't nix it!

No more dirt, grime or stains, Fixa is taking over. With large, simple graphics and vivid colors it packs a visual punch on the store shelves.
June, 2014

Kustom kulture 2.0

The design of Pistonhead Kustom Lager is moving forward. But no worries, it's still that smooth and light brew with a spicy citrus edge. Organic and no nonsense in every possible way.
May, 2014

A as in Advertise

The Swedish Advertisers Association was formed 90 years ago. Owned by more than 500 member companies, it's the world's largest organization of its kind. Their desire to update the association's graphic identity led to a new logo, pattern, color and font selection.
May, 2014

Let's go bananas!

In their recent collaboration with Sean Banan, Cloetta most certainly has. And so can you with their new Polly mix of bubble gum, popcorn and banana flavored sweets.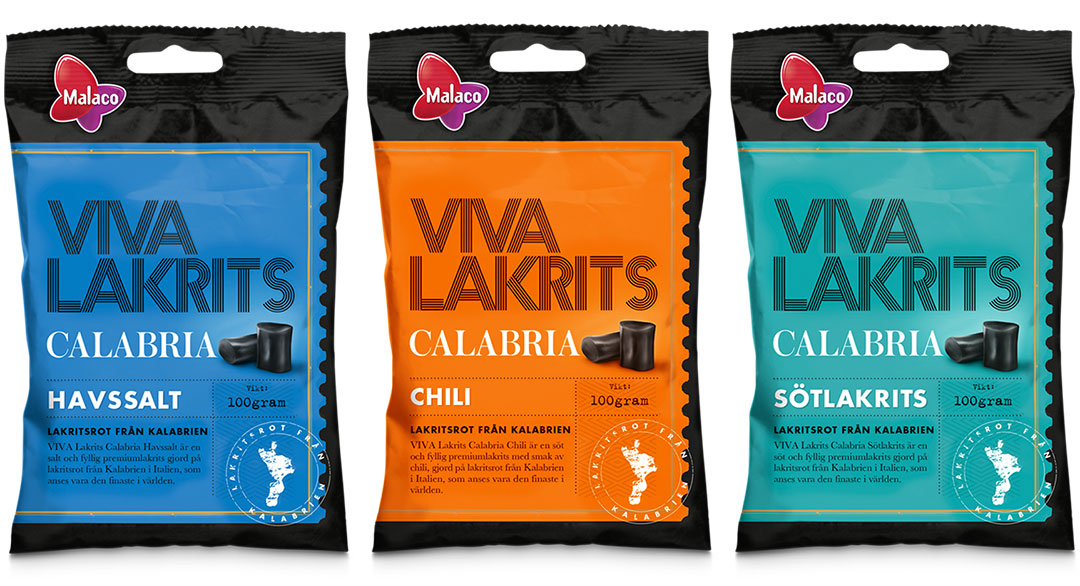 May, 2014

In love with Viva lakrits

Soft, crispy, chewy, salt or sweet. We simply love 'em all. Design by Neumeister.
April, 2014

Hot news!

As summer temperatures in Sweden rise, sales of Läkerol brand pastilles traditionally head south. In order to heat up the market, Neumeister designed and named two summer editions inspired by the culture of Brazil and the country's famous sandy beaches.
April, 2014

Drumroll, please!

Barrels and Drums is a new selection of wines from Real World Wines. It's a lovely duo of classic Chardonnay and Merlot – completely free from alcohol, without compromising in taste.
April, 2014

A sight for sore eyes

Editorial Design Served curate only the best work within magazine and book design. So we're thrilled that our design for Two Days in Monte Carlo is being featured on their website. This beautiful documentation of the 25th Monaco Grand Prix in 1967 is a must see.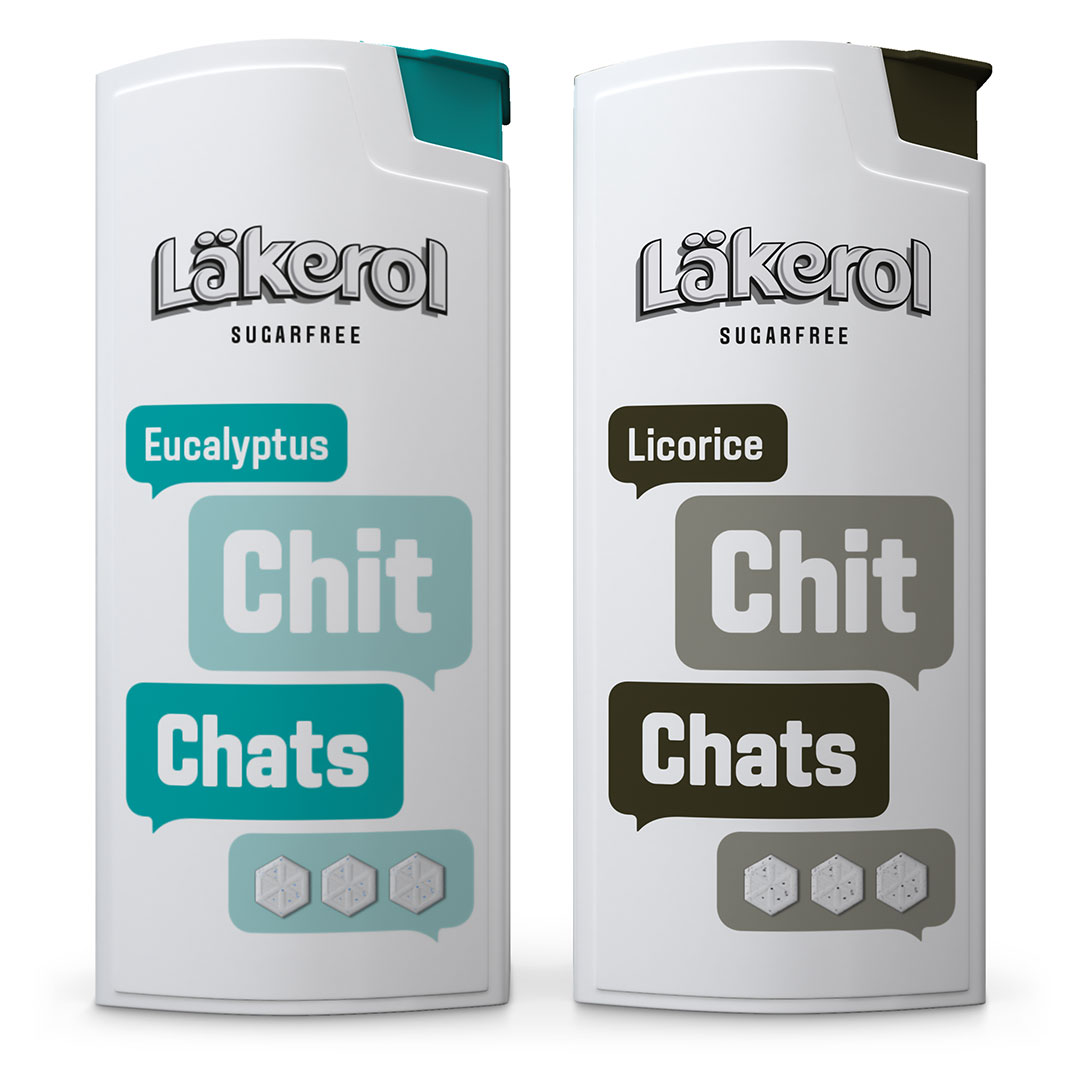 April, 2014

Makes people talk

Sometimes you just need a little push to start the conversation. Who knows, it might lead to something beautiful, like these fresh fellows. Let's have a chitchat!
March, 2014

We have a crush on…

Loka Crush – the new sparkling fruit drink with nothing but natural sources of spring water and fruit juice. It's the perfect refreshment for everyday indulgence. Completely free from artificial no-nos, Loka Crush is available in juicy flavors of lemon, raspberry and pear!
February, 2014

Say Cheese

Latvia is one of the greenest countries in the world and the farmers still call their cows by names. Trikata cheeses are now packaged with images that instantly communicate the "Closer to Nature" values that all of the cheeses embody.
February, 2014

Stay sharp

For more than a century, Morakniv has carved out a leading position in the knife industry that results from genuine, hands-on craftsmanship combined with cutting-edge technology. To highlight Morakniv's rich heritage while appealing to a new generation, Neumeister incorporated the company's iconic blade shape and dark red handle into a new logo that anchors a comprehensive brand identity.
January, 2014

A transatlantic message in a bottle

Pistonhead from Brutal Brewing has been a great success in Sweden with a whole range of kustom kulture lagers. Now the Canadians can enjoy it as well since Pistonhead has made it all the way across the Atlantic!
November, 2013

THE sharpest knife in the drawer

We are oh so happy to announce that the classic brand Morakniv has chosen to work with us. The brand has been present since 1891 and is still "Made in Sweden" – which makes this collaboration even more honorable.
November, 2013

Take it up a notch, sir!

Brutal Brewing continues to raise its profile. With Sir Taste-a-Lot State-of-Hoppiness, you can enjoy a hoppy, bitter and slightly stronger lager than its younger brother. Filled with Cascade, Citra, Perle and Amarillo hops and brewed with Melanoidin and Pilsner malts – this light amber lager truly is the embodiment of fine taste.
October, 2013

Jury duty deluxe

The annual advertising event 100-Wattaren was certainly this week's highlight as our Creative Director Peter Neumeister was part of the award jury. A very proud moment indeed!
October, 2013

Charmed by the countryside

Gunnarhögs Gård is a family farm situated in scenic Österlen, and is mostly known for its canola oil. We're happy to present their new corporate identity, packaging design and range of printed goods developed by our Malmö office.