May, 2017

Ready to roll into grocery stores

After years of launching new Pistonhead brews, Spendrups is shifting gears. Flat Tire will be the first Pistonhead available in 3.5% and Non-Alcoholic varieties in grocery stores.
May, 2017

Sold Out: The Shortest Horror Story Ever Told

On May 11, agency founder Peter Neumeister shared what it takes to develop a successful luxury brand in the wine and spirits industry. His ironic presentation took place at Luxe Pack 2017 in New York City.
May, 2017

Our type of graphic designer

The newest addition to our Malmö office, Niklas Brunner, has an especially keen interest in typography. He creates his own fonts and customizes others, which fits our clients' needs to the letter.
May, 2017

The one thing you need

Do you remember the bed in your first apartment? It was not just a bed but also worked as a couch, dinner table and a place for excitement. To remind us of this we created a simple but flexible brand with countless opportunities. The new brand Bed from SOVA is their way to make sleeping the easiest part of your day.
April, 2017

What on earth was he thinking?

On April 18, agency founder Peter Neumeister lectured at the Royal Danish School of Fine Art. Peter shared his thoughts on what inspires him creatively, from classic Rodin sculptures to modern package design.
March, 2017

Still images that will move you

Photographer Tobias Regell's portfolio covers the spectrum from commercial product shots to fine art portraits. Neumeister designed his website that's similar to a printed book.
January, 2017

A favorite brew surfaces again

Since its introduction, 4.8% bottles of Tail of the Whale from Brutal Brewing have been available from Systembolaget. Now the 3,5% version is in grocery stores, too.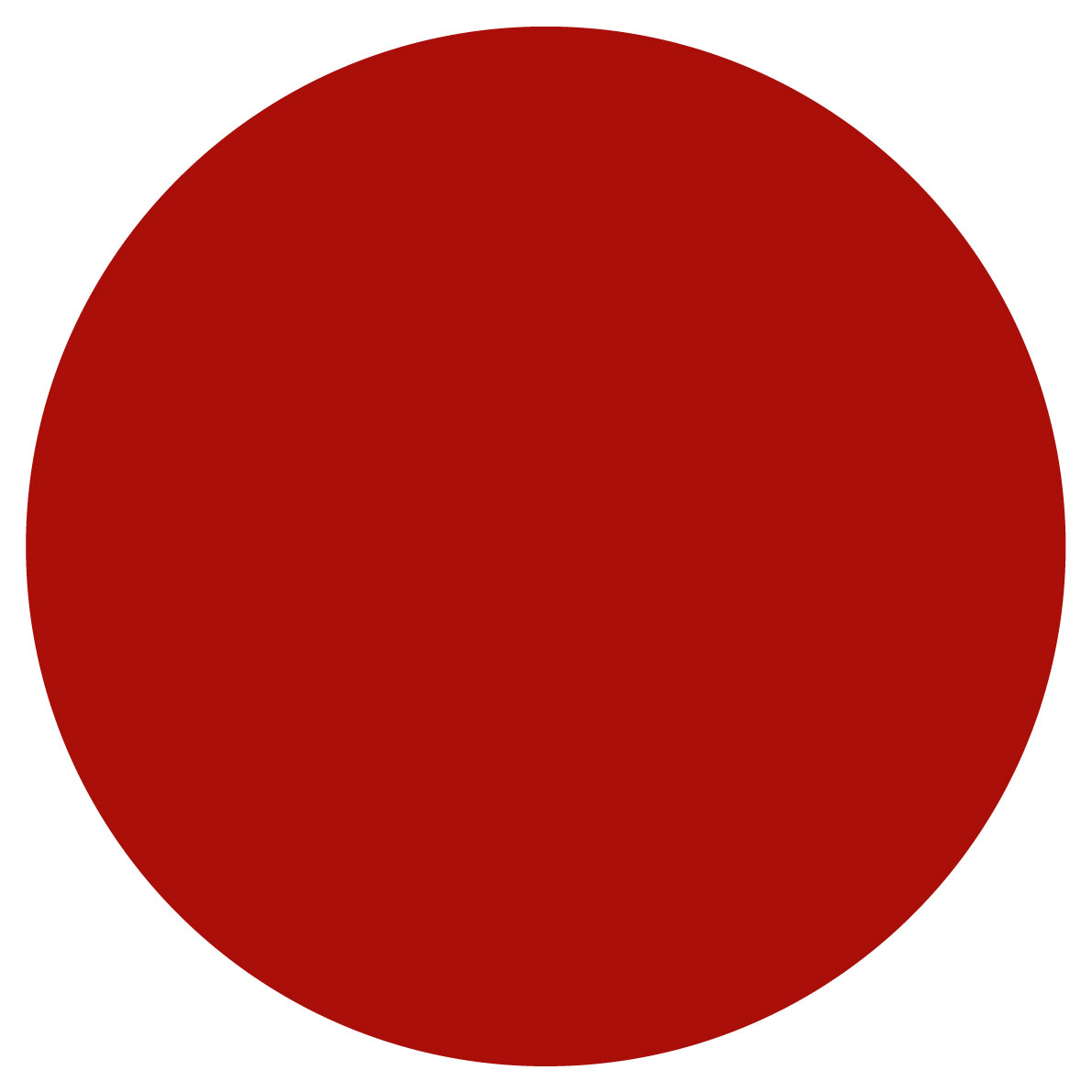 November, 2016

Big in Japan

Peter Neumeister is in Japan this week to showcase our agency's expertise. In Tokyo, he met with Fumi Sasada, founder of Bravis International and former president of The Japanese Packaging Association, to inspire and be inspired.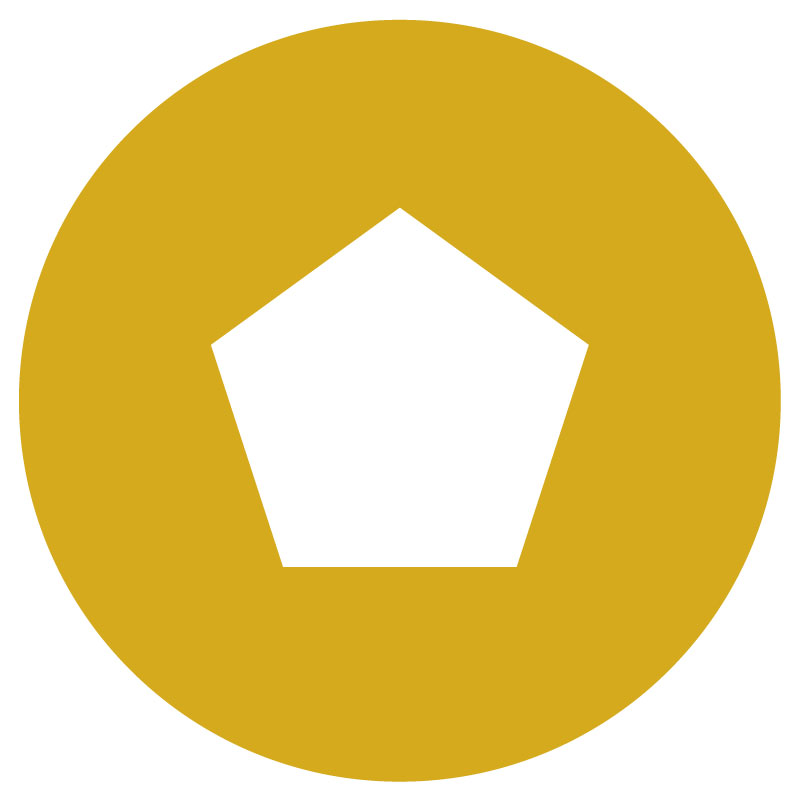 September, 2016

Receiving Pentawards trophy!

Neumeister has won the Pentawards bronze for Mariestads Limited Edition. We were proud to receive our trophy in Shanghai!
September, 2016

Black is the new bottled brew

First introduced as a limited edition rotating tap beer, the Lit Up Black IPA is now available in bottles, too.
September, 2016

Pop into Artipelag

Andy Warhol is famous for elevating commercial graphic design into an art form, something that inspires our work. Visit Artipelag until September 25 to see how he continues to influence the world today.
September, 2016

High Five

Neumeister is thrilled to be nominated five times in the Svenska Designpriset competition for; Hövding identity, Hövding package design, N'1ce identity, N'1ce package design and Mariestads Limited Edition.
September, 2016

Inspiration that's spot on

As an artist, cultural pioneer and peaceful protester, Yayoi Kusama made a positive impact on society for more than six decades. Get inspired by her exhibition at Moderna Museet in Stockholm. We did.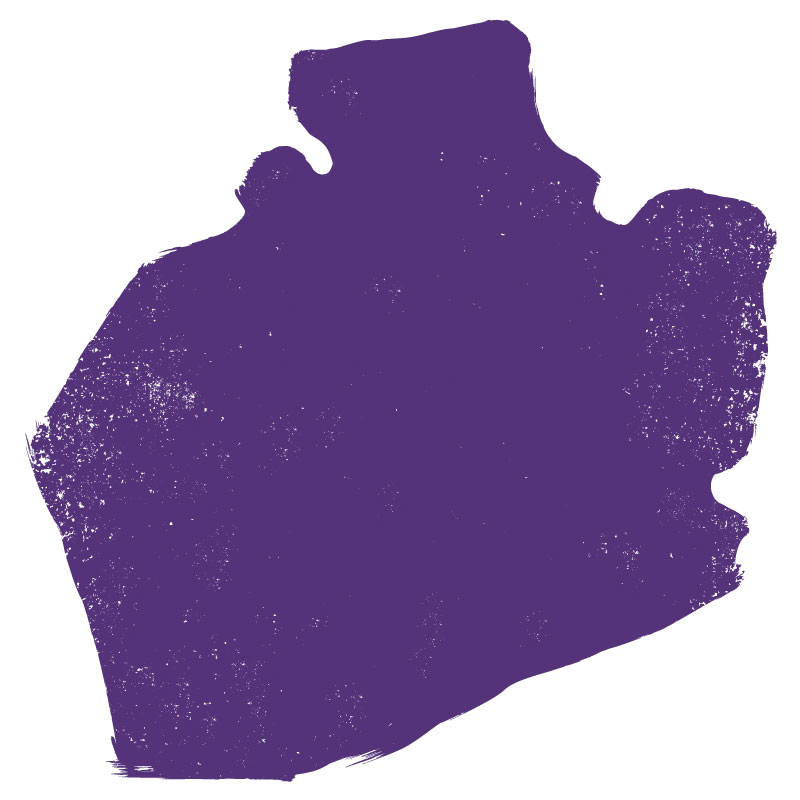 September, 2016

Bringing the whole of Malmö together

Representing 177 different nationalities, Helamalmö is dedicated to improving the lives of youth in Malmö. Neumeister is proud to be part of it, and thank Allan Daastrup for helping us create the font.
August, 2016

The great taste trip

Traveling by steam train on an inland route, Mariestads' Master Brewer Richard Bengtsson continued his annual search for inspiration. We went along, together with a team from Chef of the Year and invited guests.
August, 2016

Business sustainability in Skåne that really stands out

Congrats to Resole for winning the Malmö City business award in the category "Environment & Sustainable Development" for sneakers they make using fabric we originally designed for Skånetrafiken bus seats.
August, 2016

N'1CE skates to the states

N'1CE follows the international success of its founders. This summer you can find the frozen cocktails in Miami, USA.
August, 2016

Driven by inspiration at Malmö Konsthall

The artist Damiàn Ortega works with details and looks at things from different perspectives. See his work, including The Beetle Trilogy, at Malmö Konsthall until September 25.
June, 2016

The Max to Neumeister this summer

After migrating south from the heart of Sweden in Dalarna to Malmö, 27-year-old Maximilian Romlin will be organizing the content and navigation of our online presence.
June, 2016

We're proud, let's rap it out loud!

I Am Music highlight unestablished musicians at the Malmö Festival in Sweden. Neumeister developed a brand strategy and identity that clearly communicates the competition's quest of discovering new talent. Colorful, moving typographic treatments of I, A and M created for different talent sections, form the foundation of a dynamic communication platform for the world's fastest growing talent competition.
May, 2016

Three cheers for our Pentawards nomination

The Pentawards are recognized as the most prestigious worldwide competition for packaging design. Neumeister is proud that our work for three Mariestads Limited Editions has been nominated.
May, 2016

Getting schooled in New York City

At Neumeister, we're always looking to learn about the latest design trends. So our entire staff took flight on "Kristi Himmelfärdshelgen", the Swedish holiday, to take part in the design conference "99U" in New York City.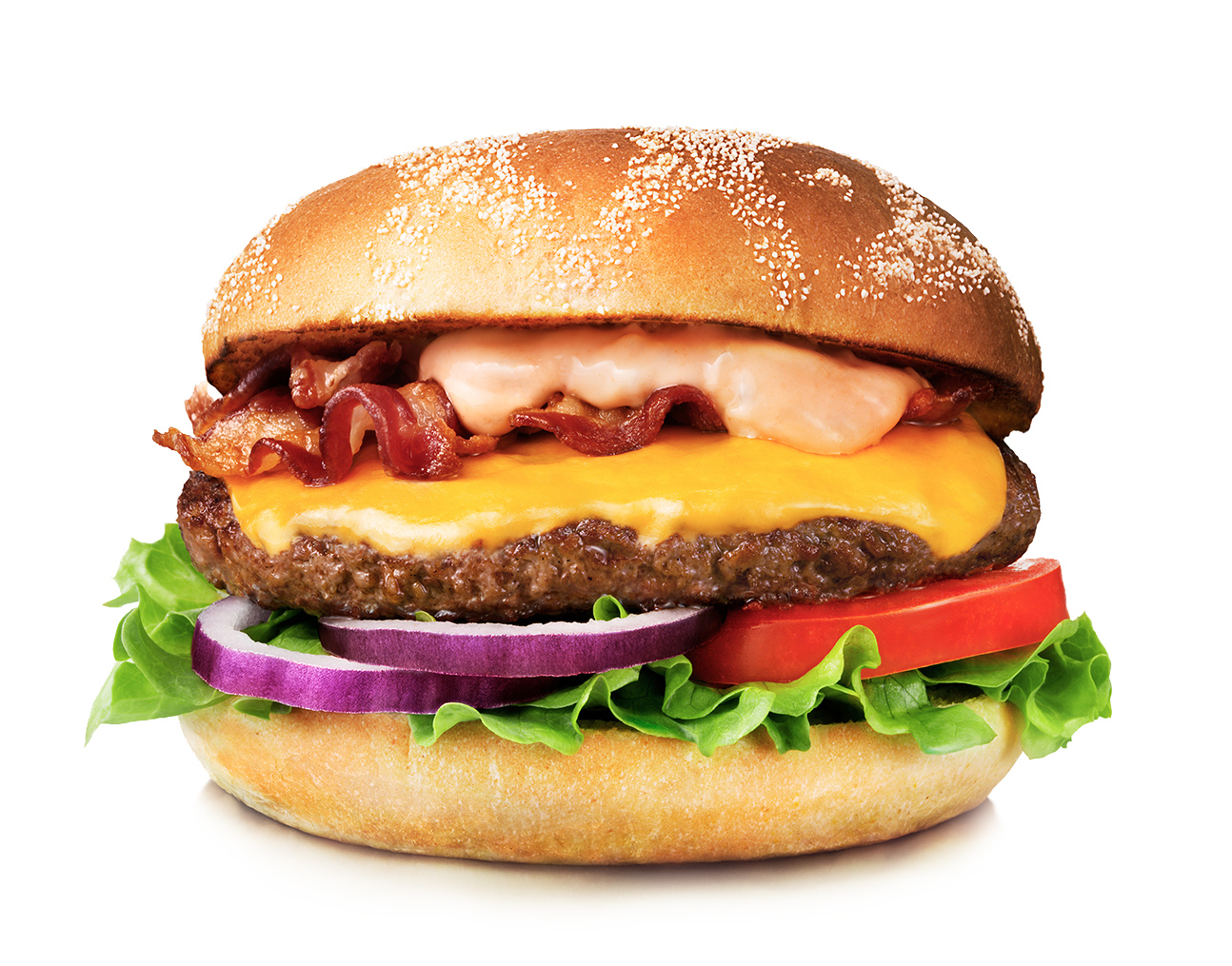 May, 2016

Ensuring quality to the Max

Since first opening its doors in 1968, Max Hamburgers has grown to become Sweden's oldest and most popular chain of hamburger restaurants. Neumeister has now been commissioned to help the hamburger chain maintain its status.
April, 2016

Say hello to the two-faced beer

¡Lo La!, a beer with two sides launched by the Supper family. In Swedish on one side and in Brazilian on the other.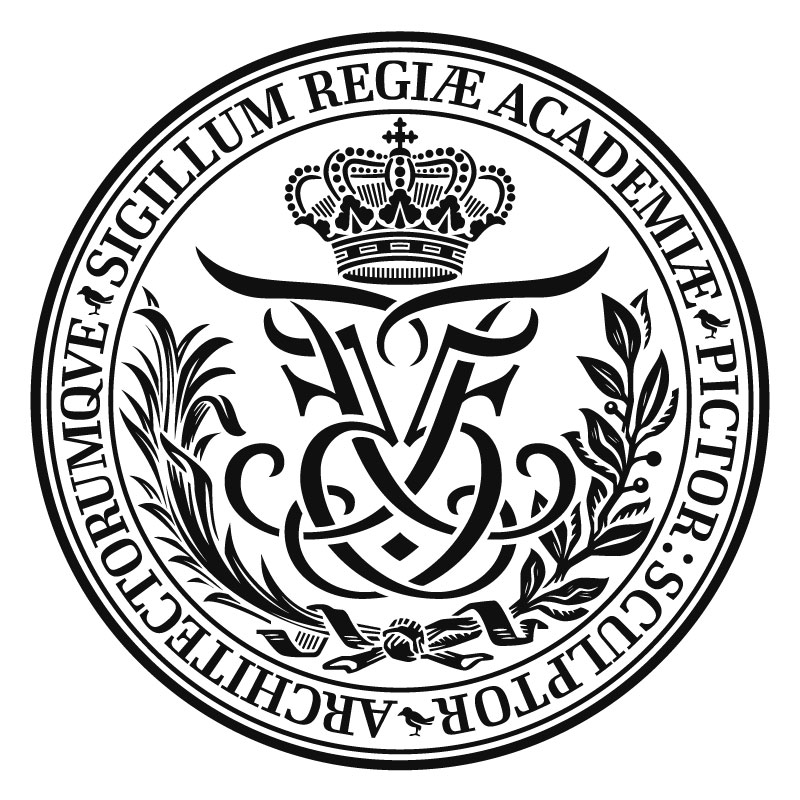 April, 2016

The art of professionalism

Each year, students at the Royal Danish Academy of Fine Arts learn from their professors and guest lecturers. Peter Neumeister addressed innovations in packaging design and the development of brands at the academy.
April, 2016

Mesh(ing) with success

Planet Food began in 1999 to create fast food that is healthy and delicious. Following this recipe, Mesh, the company's café at Östermalm's Market Hall in Stockholm, offers a menu of dishes that are loaded with vitamins, minerals and other essential nutrients. Neumeister has been commissioned to upgrade its brand identity.
March, 2016

N'1CE and clear branding

It's been clear since they were introduced, N'1CE frozen cocktails developed by award-winning bartender Jimmy Dymott and superstar producer Sebastian Ingrosso have been a hit.
March, 2016

Positioning Hövding top of mind

In just a few short years, Hövding developed from a college thesis written with an "anything is possible" mindset, to being the safest head protection for urban bicyclists. Now, Neumeister has created a brand strategy and identity program for the world's first airbag helmet.
March, 2016

The dream season continues

As newcomers in the league, Malbas has made the play-offs against all odds. Today, as the team plays its first post-season game, Neumeister is proud to have developed a new logo and marketing strategy that highlights the Malbas team-first approach: "One Team. One Dream."
March, 2016

The perfect book for speed readers

Every spring, auto enthusiasts from around the globe flock to the Geneva International Motor Show in Switzerland to witness the latest, greatest cars in the world being unveiled. This year, Koenigsegg is sharing the story of how they've re-written the rules of the automotive industry: "Perfection is a Moving Target".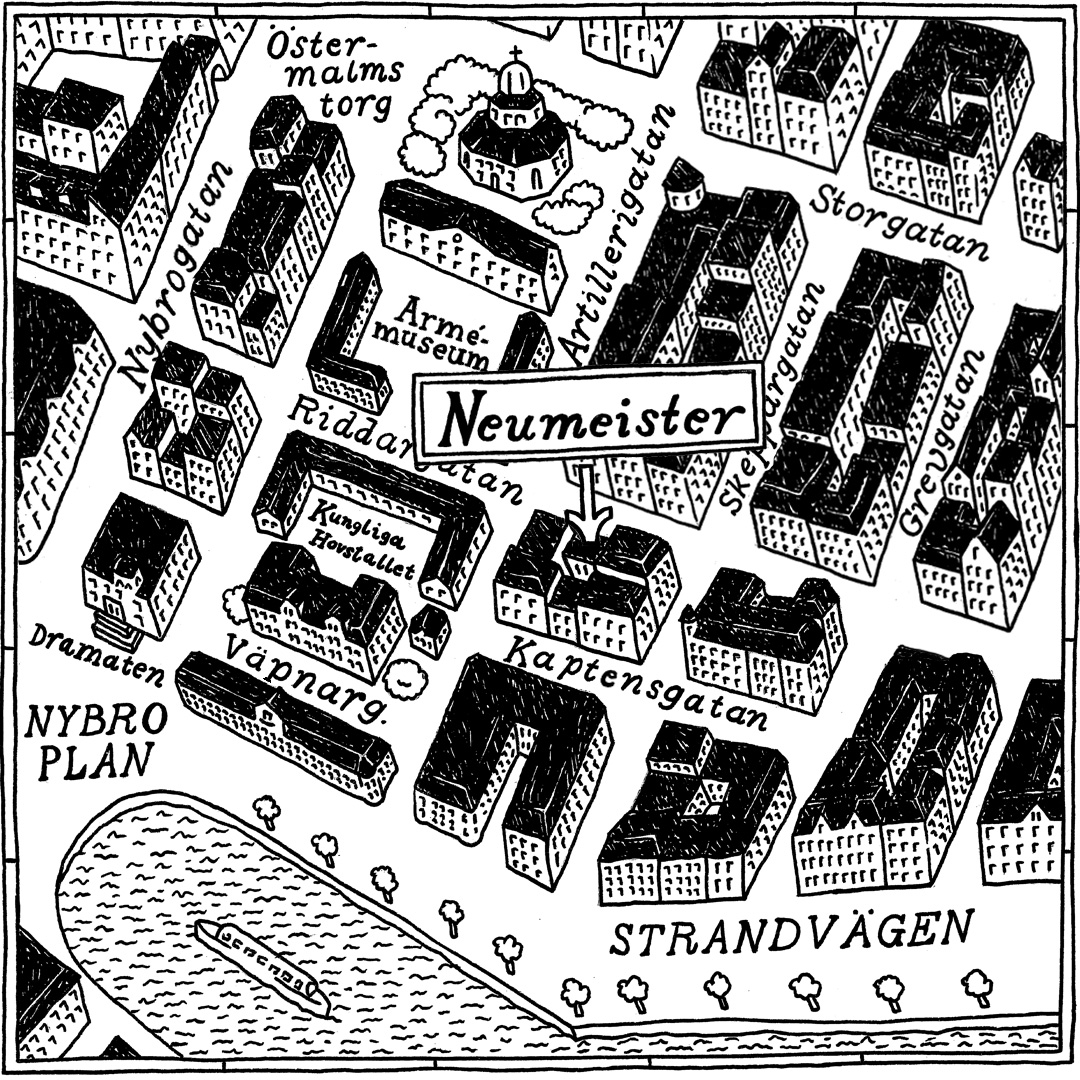 January, 2016

Welcome to our new workplace

On February 5, the Neumeister staff in Stockholm will be moving to Riddargatan 30. Originally a factory, we think our new location will be an ideal place to create graphic identity and package design programs that build our clients' brands.
January, 2016

Dance, drink, eat, repeat

N'1CE is the result of a collaboration between superstar music producer Sebastian Ingrosso and well awarded bartender Jimmy Dymott. With Neumeister branding these frozen cocktails satisfy the thirst of dance club parties across the earth.
January, 2016

An epic voyage continues

In honor of Ostindiefararen – Gothenburg, the ship that first established trade between Sweden and Asia in the early 1700s, Mariestads Bryggeri is launching Rökig Kustlager. Neumeister came on board to develop a comprehensive design package.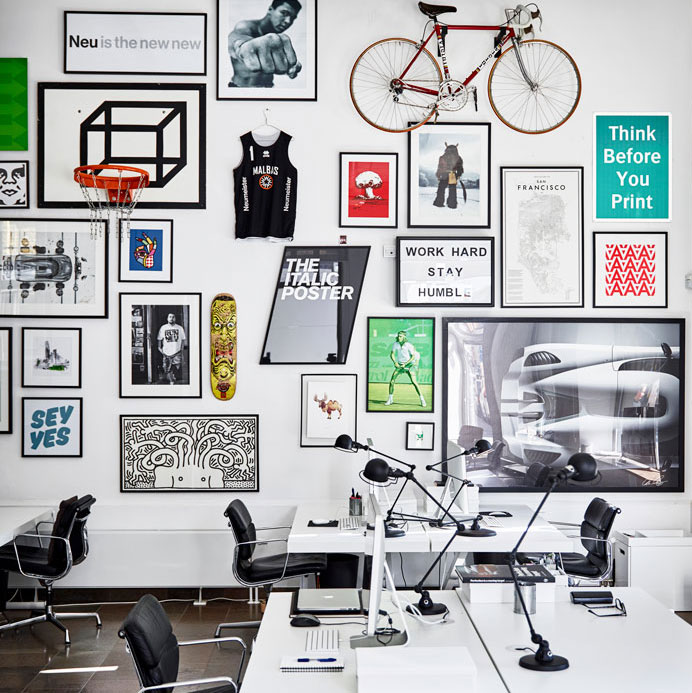 December, 2015

Wide open in Malmö

Now that we're settled into our new Malmö office, we're sharing the work and philosophy Neumeister is proud of. Through our street level windows, people passing by can see images and quotes we've posted on our wall that inspire us.
December, 2015

Pistonhead(ing) abroad – hooray

Good news for Pistonhead fans, including those outside of Sweden, and everyone who prefers a darker beer with a bit more body. Pistonhead Full Amber is now available in a bright, copperplate colored 33 cl can designed by Neumeister primarily for the export market.
November, 2015

Malmö Basket

When Malbas came to us we jumped at the opportunity. We based their design identity on a star shape of five M:s represented by each player on the court. Surrounded by an orange circle the star turns into a basketball hoop viewed from above.
November, 2015

Clearly – a new tradition

Since 1641, Grythyttan has been well-known as being one of the premier places in Sweden to satisfy your appetite and quench your thirst, too. Drawing on this rich tradition, Neumeister has redesigned the classic brand, including gently sparkling Grythyttan water in new PET bottles.
November, 2015

Twice as proud – thanks to you

Every year, less than one-half of one percent of all Swedish companies are recognized on the Gazelle list as the country's fastest growing firms. Last fall, Neumeister was proud to have its name added for the first time, and we've repeated that accomplishment again for 2015.
November, 2015

Ling Long is coming together at Story Hotel

A mix of both western and eastern culture and tradition. Influenced by Shanghai's fashion magazine Ling Long published in the 1930s.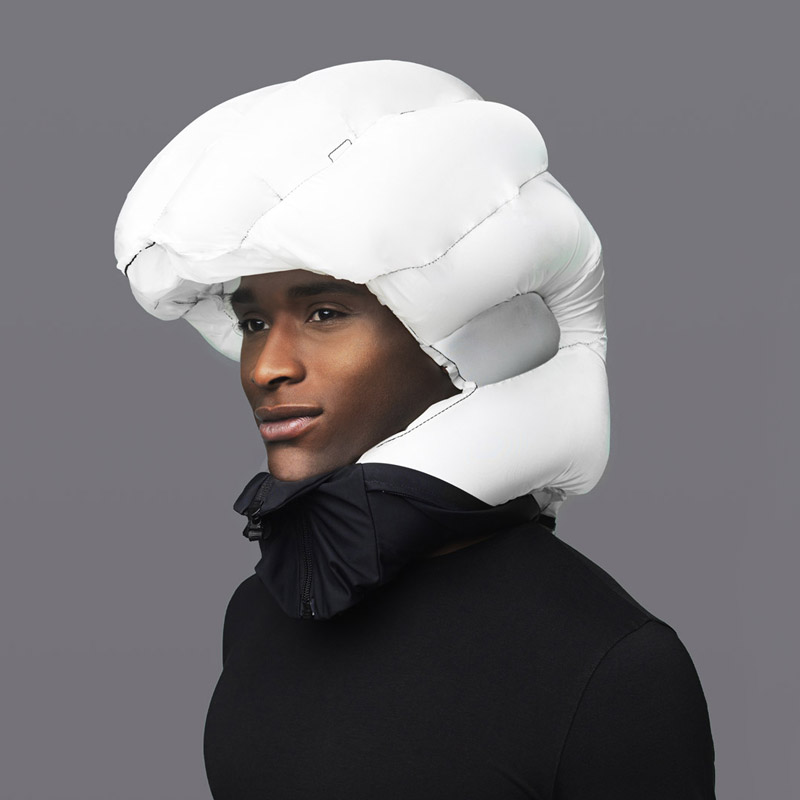 October, 2015

A head start for safer cycling

As the world's first airbag helmet for bicyclists, Hövding has raised global safety standards, and won a trophy case of design awards. Hövding has proven that looks and safety can ride happily in tandem. Now, we're wrapping our heads around a brand strategy and identity program to help Hövding increase sales.
October, 2015

Award-winning, cutting-edge design

Neumeister is proud to announce that it has won a Silver diploma in the 2015 Svenska Designpriset competition for the graphic identity developed for Morakniv. Neumeister captured the history of the Morakniv brand – in an updated look that's reinforced by the tagline, "Stay sharp".
September, 2015

Riding Polly's wave of popularity

Swedes have long been on a first-name basis with Polly goodies from Cloetta. Now, Polly is extending its market presence with the introduction of Puffar Sea Salt. Neumeister created the graphics for the sweet and salty line extension.
September, 2015

Back to make another splash

The limited edition Tail of a Whale from Brutal Brewing was a big hit when it first appeared. Now it's back in an unfiltered version. Look for the same iconic design created by Neumeister in selected establishments from week 36. Or order it in bottles at Systembolaget.
September, 2015

Three cheers for Neumeister in Svenska Designpriset!

Hurrah. Neumeister has been nominated for three entries in the Svenska Designpriset competition. "Morakniv – Stay Sharp" and "A som i annonsör – Sveriges Annonsörer" have been nominated in the graphic identity category. "Johan & Nyström" is competing in the identity for packaging category.
August, 2015

Bilar revs up its appeal

"Sweden's Tastiest Car" is shifting gears with a new marketing campaign. In addition to the iconic "Original" packaging, Neumeister designed a series of "Raggarbilar" versions that will appear in stores for a limited time.
August, 2015

The best of two worlds

Following the success of Läkerol limited edition the summer of 2015 welcomes two new flavors that are associated with Thailand. For the latest addition to the Läkerol world tour, Neumeister created designs for Ginger Lime and Chili Licorice. Like many signs in Thailand, both packages feature the names of the flavors in both English and Thai.
August, 2015

Rising and shining for Skånetrafiken

As part of Neumeister's ongoing work with Skånetrafiken in southern Sweden, the latest project required a solution for extending the brand concept on new double decker busses. A capital "E", identifying the vehicles as "Express" busses, has been incorporated into the repeating arrow pattern Neumeister created and continues to expand for the transportation system.
July, 2015

Tastes like Sweden

If Sweden had a signature flavor of candy it would most likely be licorice. The salty variety called salmiak is probably the most classic of them all. This is now being relaunched with new design to the joy of Läkerol fans all across Scandinavia.
June, 2015

Mariestads restaurant offerings – Continental and Unfiltered export

A favorite of beer connoisseurs since 1848, Mariestad's extensive range is widely distributed in Sweden. To establish a new mid-range product line, Neumeister created a flexible design system which makes it possible adjust the hierarchy depending on how, where and by whom it is served.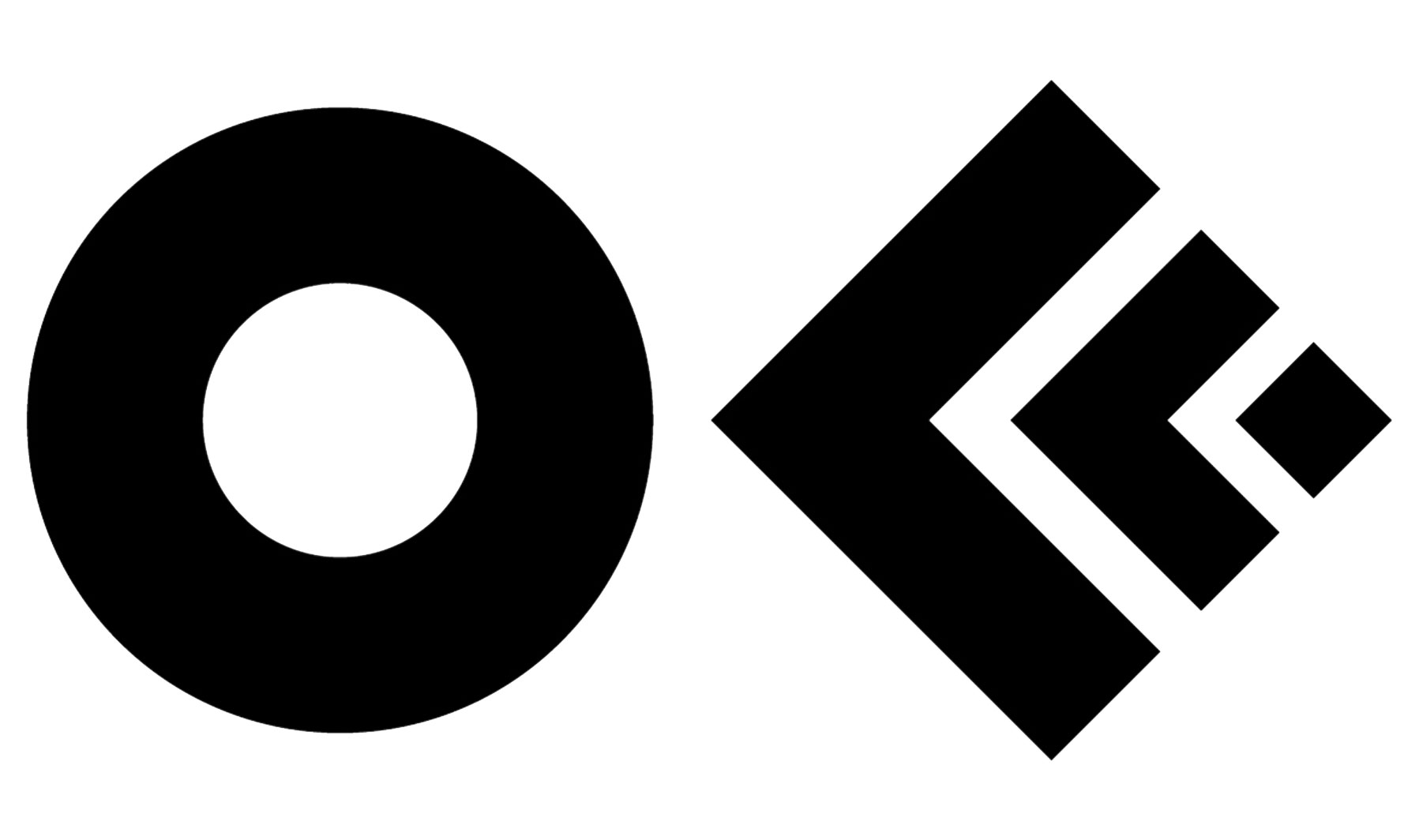 June, 2015

On OFFF in Barcelona

The OFFF festival has attracted designers of all kinds, developers, students, theorists – anyone who is curious how creativity can feed the future. This year members of Neumeister travelled to Barcelona to feed their curiosity.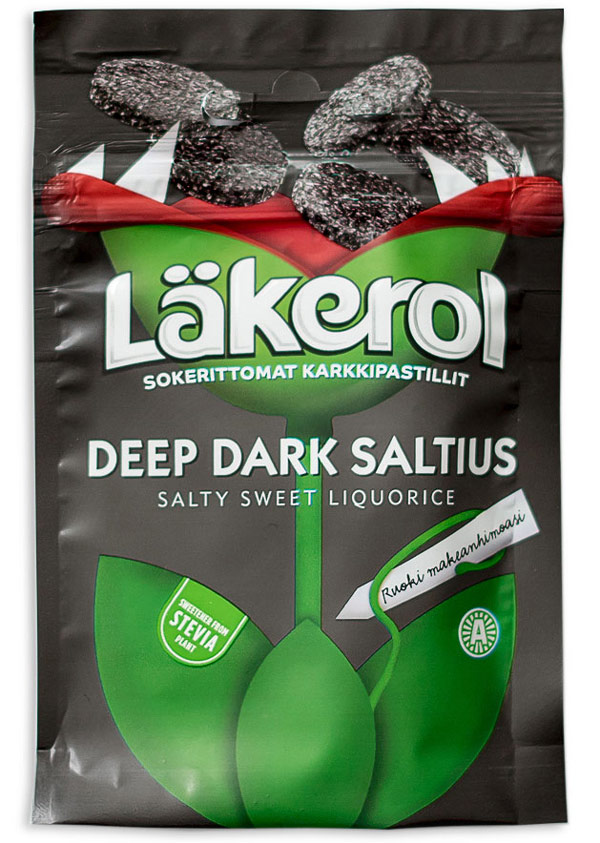 May, 2015

Enjoying Läkerol by the mouthfuls

With a nod to the comedy classic "Little Shop of Horrors", Neumeister created playful package designs for new Läkerol pastilles using flesh-eating plants that visualize natural ingredients such as Stevia. Deep Dark Saltius salty sweet liquorice and Ripe Ruby Tastius sour sweet berry pastilles will be available in stores in Finland this May, and other variations will follow.
May, 2015

A royal invitation

Founded in 1754, the Royal Danish Academy of Fine Arts is one of Europe's leading higher institutions of learning for architecture and design. Recently, students at the college were able to gather insights on how to build brands by Peter Neumeister.
May, 2015

For goodness sake

10 years ago, Lantmännen, began a cooperation with one of Sweden's most distinguished restaurants. Since then, Stefano Catenacci, head chef at Operakällaren, has created meals under the brand name Gooh! Neumeister designed fresh new packaging – with the same care used to create every dish.
May, 2015

A naturally sweet line extension

Every year, Loka introduces new flavors to its "Loka Likes" line of bottled water. For 2015, consumers can satisfy their thirst for something new with a trio of naturally sweet drinks. Produced without sugar, "Loka Likes Candy" offers bottled versions of Rosa Svampar, Hallon & Lakrits Skalle and Persika – designed by Neumeister.
May, 2015

Modern design doesn't stop here

Today, the brand identity that Neumeister created for Skånetrafiken is moving forward with the first bus shelter of its kind. Developed by Neumeister together with Kilo Design, the module comes in eight different sizes. Each has been designed to be welcoming, safe, easy to maintain – and with a sedum covered roof – beneficial to the environment, too.