May, 2019

It won't ruffle your feathers

We welcome this mad little yellow bird to all the IPA loving people.
May, 2019

Good things coming your way

Put a silver lining on everyday life with Arla's new, ready-to-eat desserts!
April, 2019

Deep diving for lager

Get your scuba gear on and hopp into The Deep Drop Lager.
April, 2019

What a view!

In today's Svenska Dagbladet we find the non-alcoholic beverage VY with apple and hops as no. 1 for Easter celebrations.
April, 2019

Catch the bunny before it's gone

Gotlands Bryggeri's seasonal Easter drop is now available for a limited time, enjoy!
March, 2019

The right tool for a new bar

Our friends at Elite Palace Hotel are opening up for some new drink craftmanship at Sankt Eriksgatan 115. The spoon takes the centerstage as the hero of the bar – and their new identity.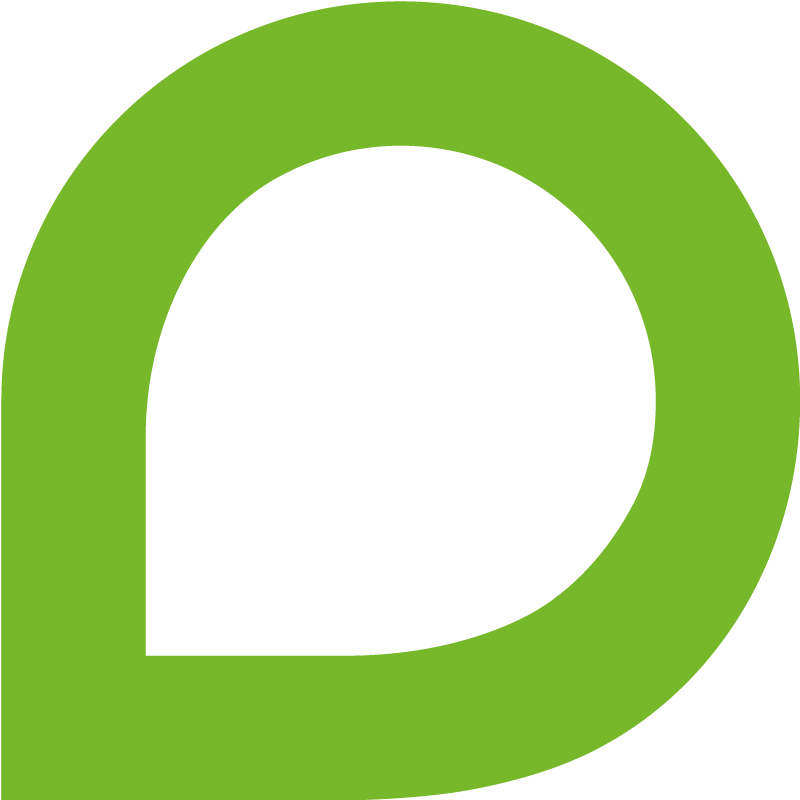 March, 2019

Learning for Life

For Læringsverkstedet, an international educational business, we developed the name Dibber. A dibber is a tool for making holes in the ground so that seeds can be planted. The D is in the shape of a leaf that grows into a playful and modular design system.
March, 2019

Maximize summer

As the sun stays out for longer each day we announce the new logo and identity for Pergola. A solution to enjoy more time outside by defining an outdoor room.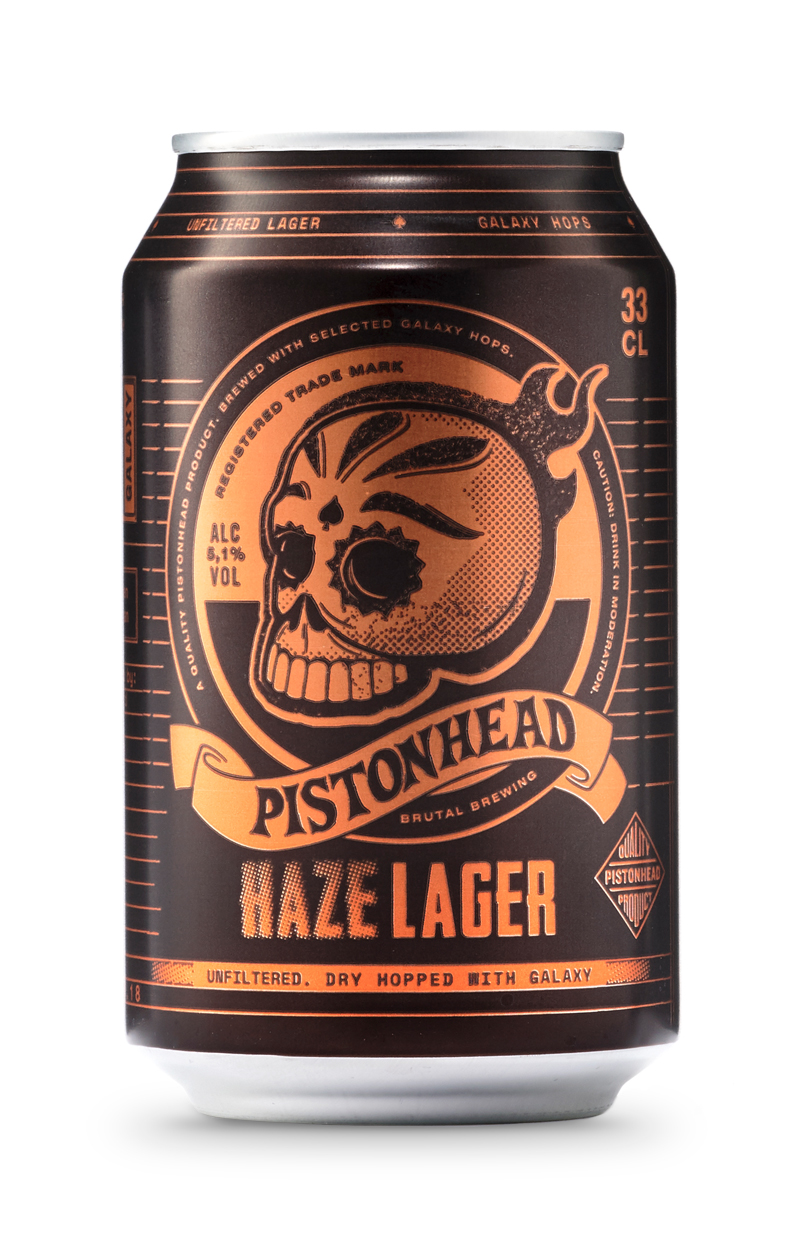 March, 2019

A sunshine yellow beer for those hazy days

Originally released in the UK, the Pistonhead Haze Lager was so popular it's now to be found all over Sweden.
February, 2019

Hide yo kids, the Killer bear just got out from the cellar

Brutal Brewing's latest Rotating Tap beer is a Kellerbier. Get it?
February, 2019

Improving function

The Naia Initiative challenges functional drinks for the modern, active and ambitious needs. We joined forces on improving function by creating the design.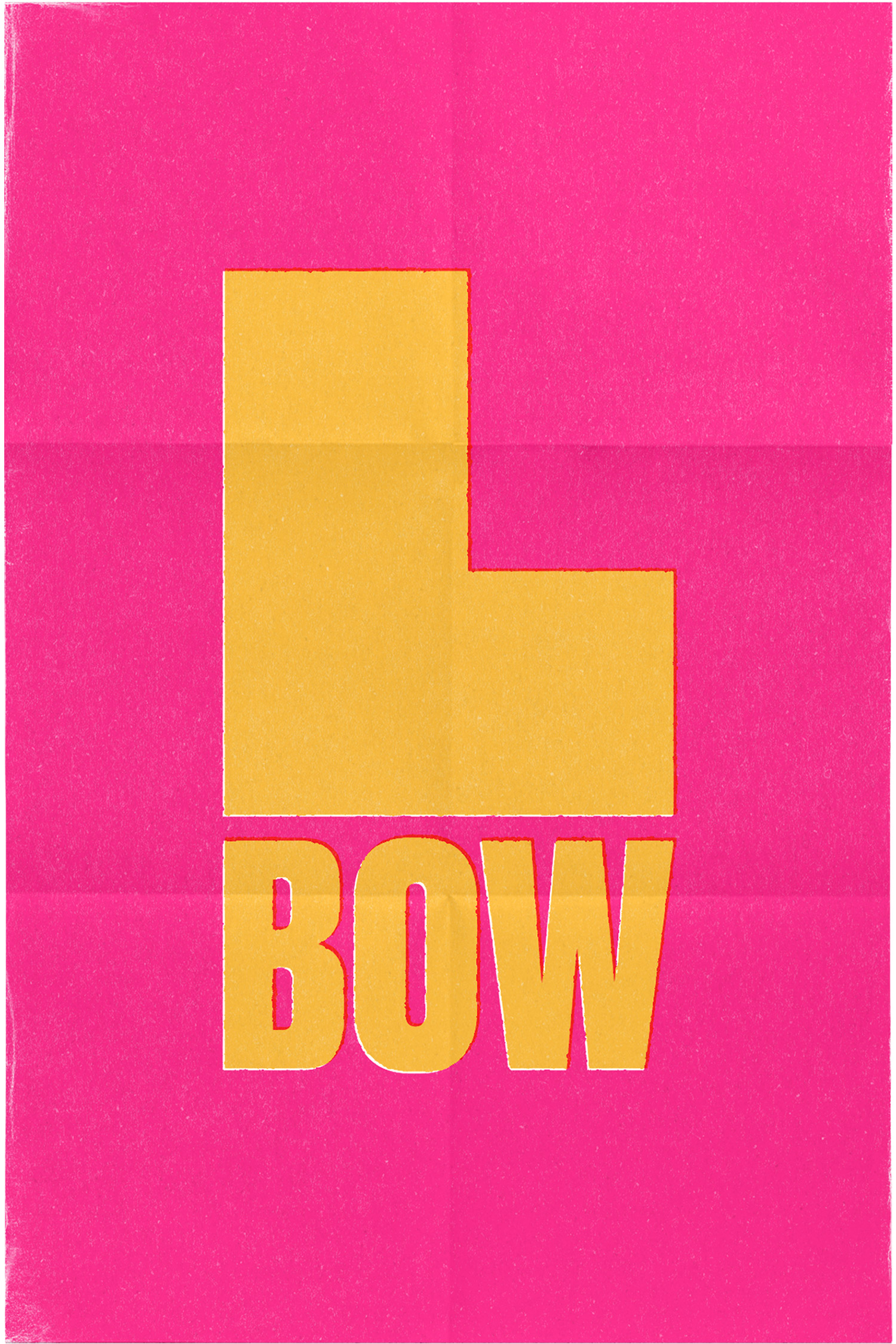 February, 2019

Fighting for girl power!

Supporting the UFC-fighter Lina "Elbow Queen" Länsberg with design for L-Bow Academy, a project to empower young girls.
January, 2019

We are looking for designers to join our team in Stockholm

Talented senior and junior designers, as well as an experienced production designer, please send your application and portfolio to job@neumeister.se
January, 2019

We are nominated to Årets Byrå 2019!

The relationship with our clients is the most valuable thing for us. Therefore we are very proud to be nominated to Årets Byrå (Agency of the Year) 2019.
December, 2018

Have yourself a merry little Christmas beer

Wisby Jul is already sold out. It might be because of the great taste, but it might also be because of the splendid design. Only Santa knows for sure.
December, 2018

Starting from a blank page

We've given the renowned architects Fojab a brand new look, inspired by the architect practice in its purest form. World premiere tonight at the Grand Hotel in Lund. Here's a sneak peek, stay tuned for more.
December, 2018

Neumeister ♡ Sveland Djurförsäkringar

Happy to be supporting Musikhjälpen this year with our auction, that ended at 100 500 SEK thanks to the amazing pet lovers at Sveland Djurförsäkringar. We are looking forward to get started with the work of their new visual identity.
December, 2018

Basketball bonanza

The third edition of Lundaspelen Superstars is coming up in January.
December, 2018

Book launch day!

Two days in Monte Carlo photographed by Sture Lindvall. Head over to Grevgatan 61 in Stockholm to get your numbered copy.
November, 2018

No monkey business, just damn good beer

The latest addition to the Brutal Brewing family has arrived. Enjoy it while you can!
November, 2018

Unwrapping the untold story about Yrjö Edelmann

Another exciting book project coming up, this time with the art gallery GKM.
November, 2018

O'Learys is thirty!

We are flattered to be a part of O'Learys 30 year birthday celebration where our graphics come to life!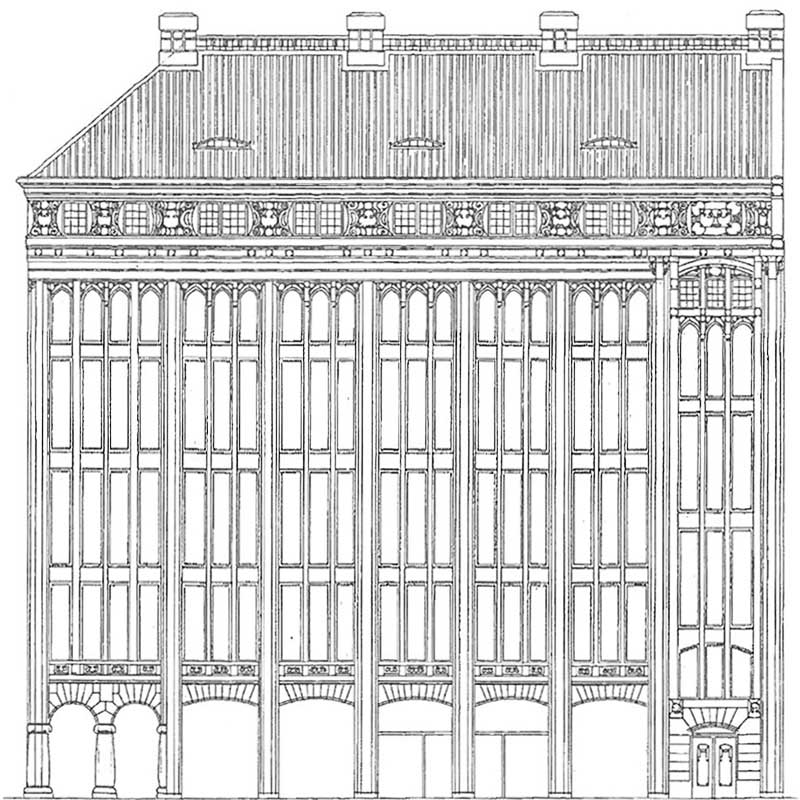 November, 2018

Giving a building the dignity it deserves

Neumeister has created the new identity for one of the most unique buildings in the epicenter of Stockholm; Sternhuset. Designed in 1908 by the Swedish architect Ernst Stenhammar.
November, 2018

The great gastronomic voyage ends in the Golden Hall

We were honored to participate at the dinner with brewmaster Richard Bengtsson and the last four winners of Chef of the Year.
October, 2018

Tasty food deserves tasteful design

Quan is a brand new restaurant located in the heart of Malmö serving contemporary Asian food. We are proud of creating their visual identity.
October, 2018

Time for Geography

"Travel is the only thing you buy that makes you richer". We are delighted to work with The GMT Series concept for Bravur.
October, 2018

A new case in the making …

New identity for Gotlands Bryggeri — carefully crafted to reflect the artisanal high standards and hard work of the brewers at S:t Hansgatan, Visby. Stay tuned for the complete case.
October, 2018

"Design is Happiness"

So says Anna Dormer Volgsten. And having Anna join our design team at the Malmö office really puts a smile on our faces.
September, 2018

The winners take it all

Escape rooms, boules tournament and a rooftop dinner, all part of a great summer send-off in Malmö. Boules champions (above) leading the celebrations.
September, 2018

Hosoi Old Fashioned for the picky ones

The more senses we stimulate the stronger the experience is. The perfect sound and design with the perfect drink.
September, 2018

Just our type

We are absolutely thrilled that Tor Weibull is now at Neumeister. As our new designer and type expert, Tor fits us to the letter.
September, 2018

Good news!

In India, we experienced first-hand how Barnfonden really makes a difference. Please join us in supporting them.
September, 2018

Svenska Designpriset nomination 3 of 3!

Vote for the Hansa mixer series in Svenska Designpriset next week!
September, 2018

Svenska Designpriset nomination 2 of 3!

Vote for Norrlands Guld in Svenska Designpriset next week!
September, 2018

Svenska Designpriset nomination 1 of 3!

Vote for O'Learys in Svenska Designpriset next week!
September, 2018

Sweet! Caroline is here!

With five years of design experience in her portfolio, we're singing the praises of Caroline Bergsten, one of the newest members in our Malmö office.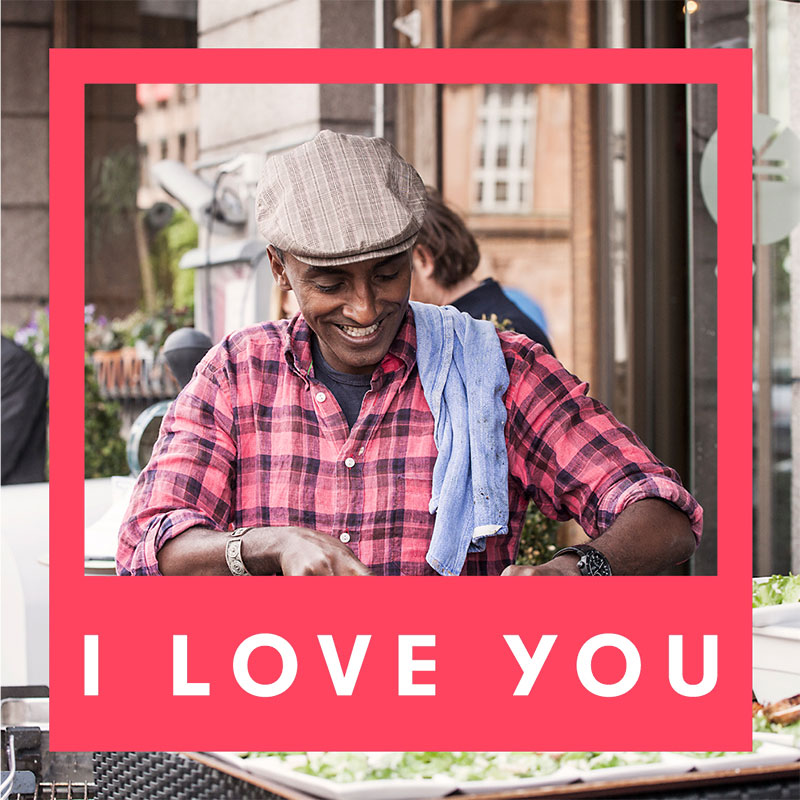 August, 2018

Marcus we love you

Malmö welcomes Marcus Samuelsson as a part of Malmö I Love You's urge towards a more including and engaging society. Identity by Neumeister.
August, 2018

Malmö has landed an eagle

With a great eye for design, we are very happy to now have Alexander Örn nesting with us in Malmö.
July, 2018

Beer with US!

Gotlands Bryggeri team up with New Glarus Brewing Company to celebrate the 4th of July.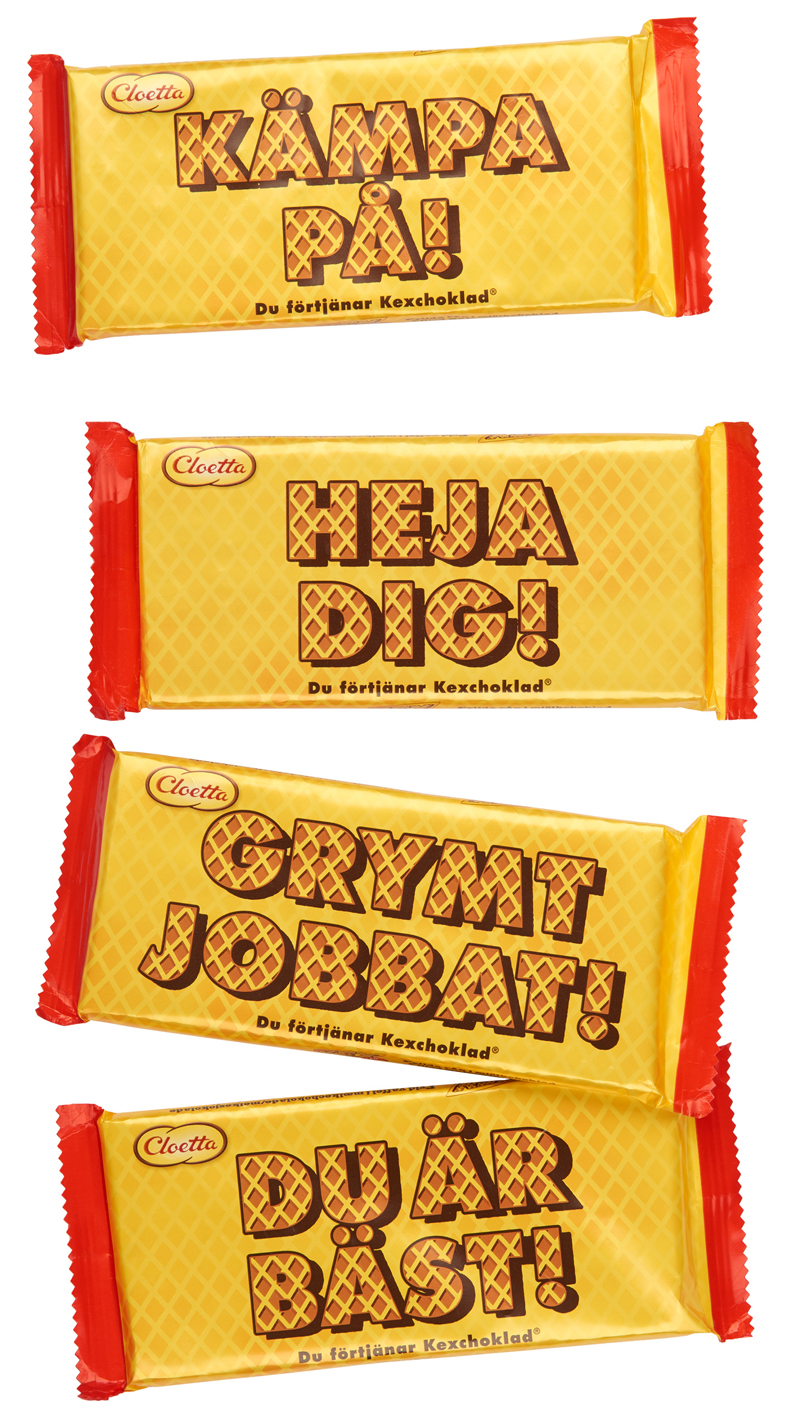 June, 2018

Words of encouragement

We've designed Kexchoklad as a sweet reward 'cause you deserve a treat for your accomplishments.