January, 2019

We are nominated to Årets Byrå 2019!

The relationship with our clients is the most valuable thing for us. Therefore we are very proud to be nominated to Årets Byrå (Agency of the Year) 2019.
December, 2018

Have yourself a merry little Christmas beer

Wisby Jul is already sold out. It might be because of the great taste, but it might also be because of the splendid design. Only Santa knows for sure.
December, 2018

Starting from a blank page

We've given the renowned architects Fojab a brand new look, inspired by the architect practice in its purest form. World premiere tonight at the Grand Hotel in Lund. Here's a sneak peek, stay tuned for more.
December, 2018

Neumeister ♡ Sveland Djurförsäkringar

Happy to be supporting Musikhjälpen this year with our auction, that ended at 100 500 SEK thanks to the amazing pet lovers at Sveland Djurförsäkringar. We are looking forward to get started with the work of their new visual identity.
December, 2018

Basketball bonanza

The third edition of Lundaspelen Superstars is coming up in January.
December, 2018

Book launch day!

Two days in Monte Carlo photographed by Sture Lindvall. Head over to Grevgatan 61 in Stockholm to get your numbered copy.
November, 2018

No monkey business, just damn good beer

The latest addition to the Brutal Brewing family has arrived. Enjoy it while you can!
November, 2018

Unwrapping the untold story about Yrjö Edelmann

Another exciting book project coming up, this time with the art gallery GKM.
November, 2018

O'Learys is thirty!

We are flattered to be a part of O'Learys 30 year birthday celebration where our graphics come to life!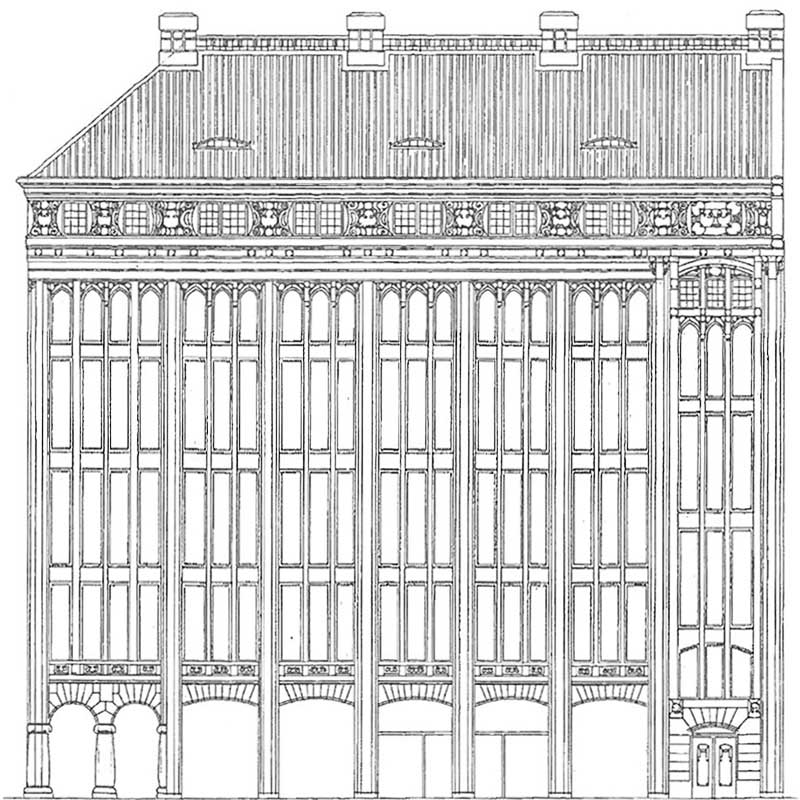 November, 2018

Giving a building the dignity it deserves

Neumeister has created the new identity for one of the most unique buildings in the epicenter of Stockholm; Sternhuset. Designed in 1908 by the Swedish architect Ernst Stenhammar.
November, 2018

The great gastronomic voyage ends in the Golden Hall

We were honored to participate at the dinner with brewmaster Richard Bengtsson and the last four winners of Chef of the Year.
October, 2018

Tasty food deserves tasteful design

Quan is a brand new restaurant located in the heart of Malmö serving contemporary Asian food. We are proud of creating their visual identity.
October, 2018

Time for Geography

"Travel is the only thing you buy that makes you richer". We are delighted to work with The GMT Series concept for Bravur.
October, 2018

A new case in the making …

New identity for Gotlands Bryggeri — carefully crafted to reflect the artisanal high standards and hard work of the brewers at S:t Hansgatan, Visby. Stay tuned for the complete case.
October, 2018

"Design is Happiness"

So says Anna Dormer Volgsten. And having Anna join our design team at the Malmö office really puts a smile on our faces.
September, 2018

The winners take it all

Escape rooms, boules tournament and a rooftop dinner, all part of a great summer send-off in Malmö. Boules champions (above) leading the celebrations.
September, 2018

Hosoi Old Fashioned for the picky ones

The more senses we stimulate the stronger the experience is. The perfect sound and design with the perfect drink.
September, 2018

Just our type

We are absolutely thrilled that Tor Weibull is now at Neumeister. As our new designer and type expert, Tor fits us to the letter.
September, 2018

Good news!

In India, we experienced first-hand how Barnfonden really makes a difference. Please join us in supporting them.
September, 2018

Svenska Designpriset nomination 3 of 3!

Vote for the Hansa mixer series in Svenska Designpriset next week!
September, 2018

Svenska Designpriset nomination 2 of 3!

Vote for Norrlands Guld in Svenska Designpriset next week!
September, 2018

Svenska Designpriset nomination 1 of 3!

Vote for O'Learys in Svenska Designpriset next week!
September, 2018

Sweet! Caroline is here!

With five years of design experience in her portfolio, we're singing the praises of Caroline Bergsten, one of the newest members in our Malmö office.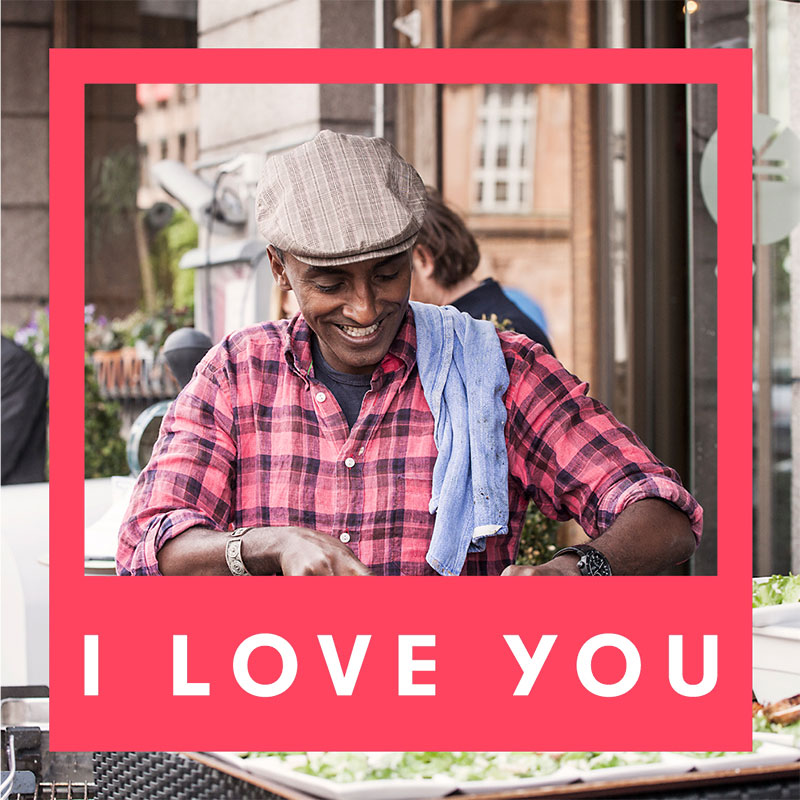 August, 2018

Marcus we love you

Malmö welcomes Marcus Samuelsson as a part of Malmö I Love You's urge towards a more including and engaging society. Identity by Neumeister.
August, 2018

Malmö has landed an eagle

With a great eye for design, we are very happy to now have Alexander Örn nesting with us in Malmö.
July, 2018

Beer with US!

Gotlands Bryggeri team up with New Glarus Brewing Company to celebrate the 4th of July.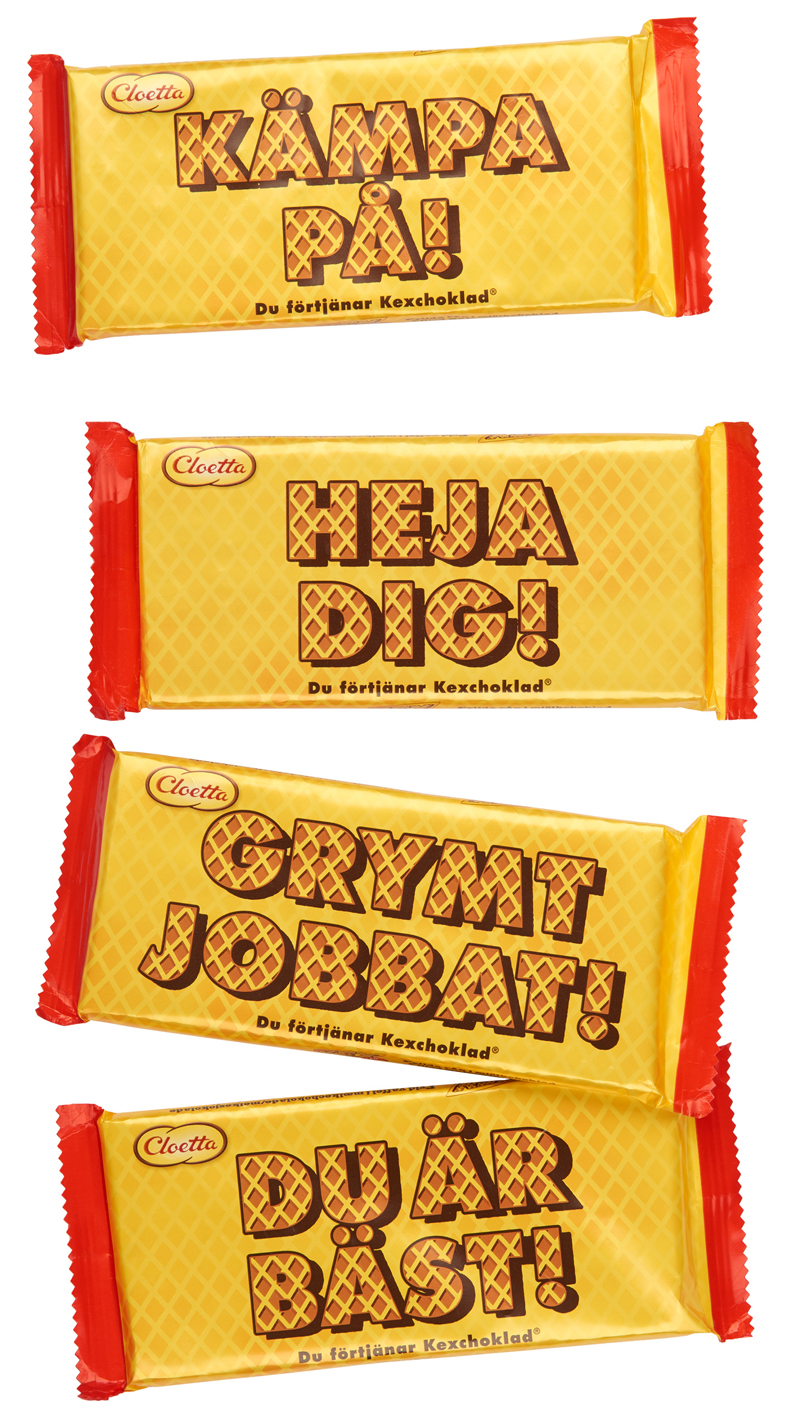 June, 2018

Words of encouragement

We've designed Kexchoklad as a sweet reward 'cause you deserve a treat for your accomplishments.
June, 2018

Always in our hearts

We're promoting "Malmö, I Love You" 'cause bringing everyone closer together makes our city and world better.
May, 2018

Updating an original

We popped Trocadero's iconic umbrella back on the label 'cause it took us back to our childhood.
May, 2018

Sparkling news

Created for those who savor fine dining experiences, two varieties of non-alcoholic Apour from Beskows are now available. Neumeister has developed a full menu of items for its graphic identity program.
May, 2018

Repeat after us: It's all about 1 and 0

For Diabol, a software developer that helps customers leap ahead, we produced a brand identity using simple binary code elements.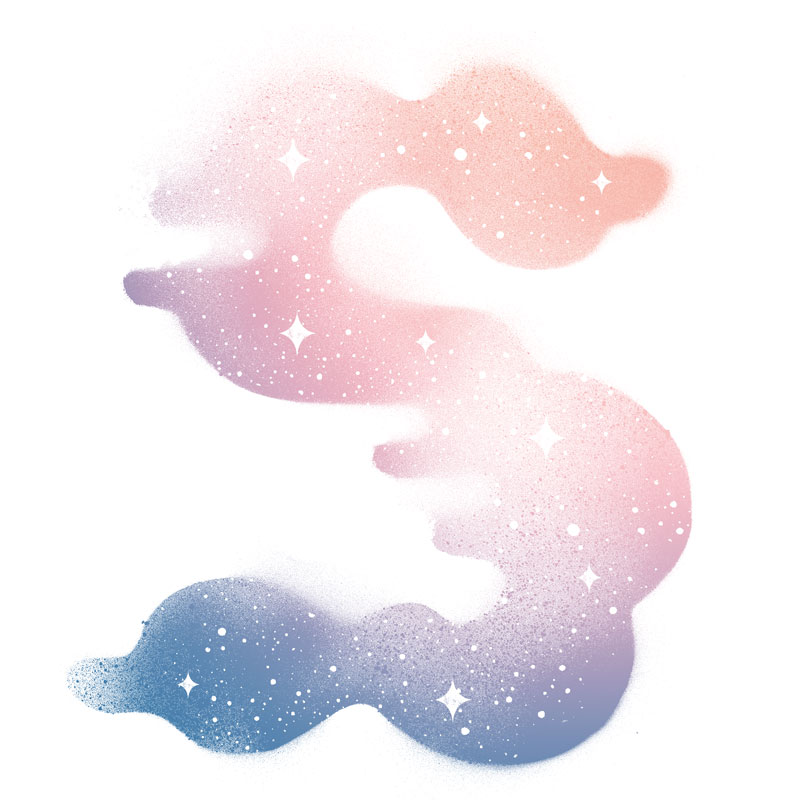 May, 2018

Shout it out from Stockholm's most beautiful view

This weekend, our latest project, Stockholm under stjärnorna, opened at Brunkebergstorg.
May, 2018

Eighth in a historic series

Introducing Islagrad Rothpils, the eighth and last edition of Mariestad's limited series. Inspired by a flight to Berlin this brew is a tribute to the culture, unique tastes and traditions of German beer. Neumeister created the design and packaging of this signature flavor.
May, 2018

Posters for the picky ones

A series of posters for Hosoi's listening lounge where there is no room for compromising.
April, 2018

Creating a stronger Norrland soul

As one of Sweden's best-selling brews, Norrlands Guld has very loyal customers. Now, Neumeister has updated the package design to attract a new generation.
April, 2018

Löf & Tung is stepping out

Huge congrats to Skoaktiebolaget on the launch of Löf & Tung. Named after its founders, we're proud of creating its new identity.
April, 2018

Happy Licorice Day!

We're very pleased to work with Malaco and Djungelvrål on a day like this!
March, 2018

Next Stop, Next Generation

Today is the launch of the new Öresundståg. Get on board to experience the interior, exterior and graphic identity program designed by Neumeister.
February, 2018

A book in the making

Our secret footage proves that space invaders do exist.
February, 2018

An iconic presentation

At Luxe Pack 2018 in Los Angeles, our founder Peter Neumeister shared his thoughts on the power of iconic packaging.
February, 2018

As experienced as advertised

After working for the past handful of years in advertising, we're happy to have Karolina Ekstrand in Malmö as our new production manager.
January, 2018

A Massive love story

We are our experiences and our games. So we created their identity in harmony with what they create. As a result, a Massive Love Story is born where the identity lives through what they create.
December, 2017

Oh! Look at O'Learys now!

While honoring Boston's legendary sports culture, the new identity for O'Learys by Neumeister is designed to energize the brand on every level. Read more about the project here.
November, 2017

In tune with Christmas

Just in time for the holidays – Pistonhead Christmas Carol. Unlike years gone by when it was sold in bottles, this dark holiday lager has a new design and is now available in cans.
November, 2017

WOLDA Winners

Happy to announce that we won 6 awards in the Wolda Competition 2017. BOOM!
September, 2017

Hop in before it's too late

Unlike the mystical cats that identify Brutal Brewing's latest limited edition tap beer, Ruby Hop doesn't have nine lives. So try this red wheat beer before the next new offering rotates in.
September, 2017

Can't help falling in love

Inspired by Sir Isaac Newton and the apple that fell from the tree, Ginger Beer from Gravity by Grevens is hitting store shelves across Norway in 33 cl cans.
September, 2017

New to Neumeister, but not to agency life

Please join us in welcoming Anna Stenmark to the Neumeister team in Stockholm.
September, 2017

Nominated for the Swedish Design Prize.

We are proud to announce that the brand makeover for Briska and the design for Mariestad's Selected Brews have been nominated for the 2017 Swedish Design Prize.
September, 2017

A lounge for the picky listeners

The sense of hearing defines our experience, so it should be matched with the best sound equipment and DJ's in the world. We have the sense of sight covered.
September, 2017

Welcome back Mattias

After seven years, Neumeister is finally reunited with Creative Director Mattias Lindstedt, who's back in our Stockholm office. Mattias was here from 2006-2010, and we hope he'll stay now for many years to come.
August, 2017

In the race for first place

"Perfection is a moving target" is the title of the book designed and written by Neumeister to celebrate the first decade of Koenigsegg hypercars. For 2017, we're excited to report it's also a finalist for the Publishing Prize in the Business History category.
July, 2017

Neumeister scores O'Learys

Since first opening in Gothenburg in 1988, O'Learys has grown to about 120 franchised sports bar restaurants in 12 countries. Now, Neumeister is on the team to update the brand's identity and marketing toolbox.
June, 2017

Fresh new Briska

With a long-term goal of extending its customer base to a more mature audience, Neumeister has redesigned Sprendrups Briska brand. The cider's fresh look highlights tradition, craftsmanship and genuine flavor.
May, 2017

An elegant look to match a quality taste

Already one of Norway's most popular beers, Neumeister was commissioned to give Hansa Borg a more elegant appearance.