November, 2017

Sign up for our new newsletter

Now there's another way to keep up with the Neumeister team.
November, 2017

In tune with Christmas

Just in time for the holidays – Pistonhead Christmas Carol. Unlike years gone by when it was sold in bottles, this dark holiday lager has a new design and is now available in cans.
September, 2017

Hop in before it's too late

Unlike the mystical cats that identify Brutal Brewing's latest limited edition tap beer, Ruby Hop doesn't have nine lives. So try this red wheat beer before the next new offering rotates in.
September, 2017

Can't help falling in love

Inspired by Sir Isaac Newton and the apple that fell from the tree, Ginger Beer from Gravity by Grevens is hitting store shelves across Norway in 33 cl cans.
September, 2017

New to Neumeister, but not to agency life

Please join us in welcoming Anna Stenmark to the Neumeister team in Stockholm.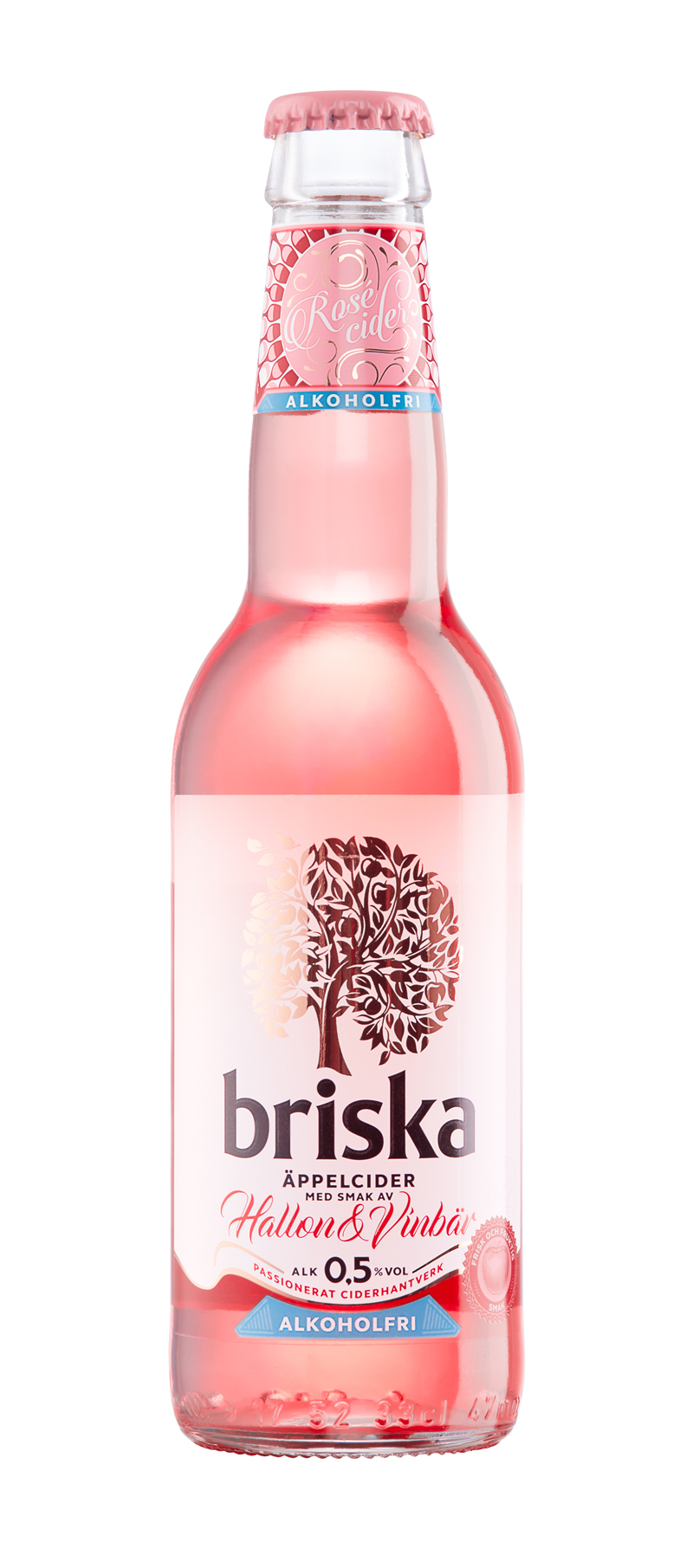 September, 2017

One, two, whoopee

We are proud to announce that a pair of Neumeister projects have been nominated for the 2017 Swedish Design Prize: The brand makeover for Briska and the design for Mariestad's Selected Brews.
September, 2017

A lounge for the picky listeners

The sense of hearing defines our experience, so it should be matched with the best sound equipment and DJ's in the world. We have the sense of sight covered.
September, 2017

Welcome back Mattias

After seven years, Neumeister is finally reunited with Creative Director Mattias Lindstedt, who's back in our Stockholm office. Mattias was here from 2006-2010, and we hope he'll stay now for many years to come.
August, 2017

In the race for first place

"Perfection is a moving target" is the title of the book designed and written by Neumeister to celebrate the first decade of Koenigsegg hypercars. For 2017, we're excited to report it's also a finalist for the Publishing Prize in the Business History category.
July, 2017

Neumeister scores O'Learys

Since first opening in Gothenburg in 1988, O'Learys has grown to about 120 franchised sports bar restaurants in 12 countries. Now, Neumeister is on the team to update the brand's identity and marketing toolbox.
May, 2017

An elegant look to match a quality taste

Already one of Norway's most popular beers, Neumeister was commissioned to give Hansa Borg Fatöl a more elegant appearance.
May, 2017

Ready to roll into grocery stores

After years of launching new Pistonhead brews, Spendrups is shifting gears. Flat Tire will be the first Pistonhead available in 3.5% and Non-Alcoholic varieties in grocery stores.
May, 2017

Sold Out: The Shortest Horror Story Ever Told

On May 11, agency founder Peter Neumeister shared what it takes to develop a successful luxury brand in the wine and spirits industry. His ironic presentation took place at Luxe Pack 2017 in New York City.
May, 2017

Our type of graphic designer

The newest addition to our Malmö office, Niklas Brunner, has an especially keen interest in typography. He creates his own fonts and customizes others, which fits our clients' needs to the letter.
April, 2017

What on earth was he thinking?

On April 18, agency founder Peter Neumeister lectured at the Royal Danish School of Fine Art. Peter shared his thoughts on what inspires him creatively, from classic Rodin sculptures to modern package design.
March, 2017

Still images that will move you

Photographer Tobias Regell's portfolio covers the spectrum from commercial product shots to fine art portraits. Neumeister designed his website that's similar to a printed book.
January, 2017

A favorite brew surfaces again

Since its introduction, 4.8% bottles of Tail of the Whale from Brutal Brewing have been available from Systembolaget. Now the 3,5% version is in grocery stores, too.
November, 2016

Big in Japan

Peter Neumeister is in Japan this week to showcase our agency's expertise. In Tokyo, he met with Fumi Sasada, founder of Bravis International and former president of The Japanese Packaging Association, to inspire and be inspired.
September, 2016

Receiving Pentawards trophy!

Neumeister has won the Pentawards bronze for Mariestads Limited Edition. We were proud to receive our trophy in Shanghai!
September, 2016

Black is the new bottled brew

First introduced as a limited edition rotating tap beer, the Lit Up Black IPA is now available in bottles, too.
September, 2016

Pop into Artipelag

Andy Warhol is famous for elevating commercial graphic design into an art form, something that inspires our work. Visit Artipelag until September 25 to see how he continues to influence the world today.
September, 2016

High Five

Neumeister is thrilled to be nominated five times in the Svenska Designpriset competition for; Hövding identity, Hövding package design, N'1ce identity, N'1ce package design and Mariestads Limited Edition.
September, 2016

Inspiration that's spot on

As an artist, cultural pioneer and peaceful protester, Yayoi Kusama made a positive impact on society for more than six decades. Get inspired by her exhibition at Moderna Museet in Stockholm. We did.
September, 2016

Bringing the whole of Malmö together

Representing 177 different nationalities, Helamalmö is dedicated to improving the lives of youth in Malmö. Neumeister is proud to be part of it, and thank Allan Daastrup for helping us create the font.
August, 2016

The great taste trip

Traveling by steam train on an inland route, Mariestads' Master Brewer Richard Bengtsson continued his annual search for inspiration. We went along, together with a team from Chef of the Year and invited guests.
August, 2016

Business sustainability in Skåne that really stands out

Congrats to Resole for winning the Malmö City business award in the category "Environment & Sustainable Development" for sneakers they make using fabric we originally designed for Skånetrafiken bus seats.
August, 2016

Driven by inspiration at Malmö Konsthall

The artist Damiàn Ortega works with details and looks at things from different perspectives. See his work, including The Beetle Trilogy, at Malmö Konsthall until September 25.
June, 2016

The Max to Neumeister this summer

After migrating south from the heart of Sweden in Dalarna to Malmö, 27-year-old Maximilian Romlin will be organizing the content and navigation of our online presence.
May, 2016

Three cheers for our Pentawards nomination

The Pentawards are recognized as the most prestigious worldwide competition for packaging design. Neumeister is proud that our work for three Mariestads Limited Editions has been nominated.
May, 2016

Getting schooled in New York City

At Neumeister, we're always looking to learn about the latest design trends. So our entire staff took flight on "Kristi Himmelfärdshelgen", the Swedish holiday, to take part in the design conference "99U" in New York City.
May, 2016

Ensuring quality to the Max

Since first opening its doors in 1968, Max Hamburgers has grown to become Sweden's oldest and most popular chain of hamburger restaurants. Neumeister has now been commissioned to help the hamburger chain maintain its status.
May, 2016

A strong brew in honor of long voyages

Cheers to Mariestads' Brewmaster Richard Bengtsson for the fourth in a series of special brews honoring Sweden's history. This time, it's a barley wine aptly named "Ostindien Strong Ale".
April, 2016

Say hello to the two-faced beer

¡Lo La!, a beer with two sides launched by the Supper family. In Swedish on one side and in Brazilian on the other.
April, 2016

The art of professionalism

Each year, students at the Royal Danish Academy of Fine Arts learn from their professors and guest lecturers. Peter Neumeister addressed innovations in packaging design and the development of brands at the academy.
April, 2016

Mesh(ing) with success

Planet Food began in 1999 to create fast food that is healthy and delicious. Following this recipe, Mesh, the company's café at Östermalm's Market Hall in Stockholm, offers a menu of dishes that are loaded with vitamins, minerals and other essential nutrients. Neumeister has been commissioned to upgrade its brand identity.
March, 2016

N'1CE and clear branding

It's been clear since they were introduced, N1CE frozen cocktails developed by award-winning bartender Jimmy Dymott and superstar producer Sebastian Ingrosso have been a hit. Neumeister created the design inspired by colors of night clubs – where N1CE has a loyal following.
March, 2016

Positioning Hövding top of mind

In just a few short years, Hövding developed from a college thesis written with an "anything is possible" mindset, to being the safest head protection for urban bicyclists. Now, Neumeister has created a brand strategy and identity program for the world's first airbag helmet.
March, 2016

The dream season continues

As newcomers in the league, Malbas has made the play-offs against all odds. Today, as the team plays its first post-season game, Neumeister is proud to have developed a new logo and marketing strategy that highlights the Malbas team-first approach: "One Team. One Dream."
March, 2016

The perfect book for speed readers

Every spring, auto enthusiasts from around the globe flock to the Geneva International Motor Show in Switzerland to witness the latest, greatest cars in the world being unveiled. This year, Koenigsegg is sharing the story of how they've re-written the rules of the automotive industry: "Perfection is a Moving Target".
January, 2016

Welcome to our new workplace

On February 5, the Neumeister staff in Stockholm will be moving to Riddargatan 30. Originally a factory, we think our new location will be an ideal place to create graphic identity and package design programs that build our clients' brands.